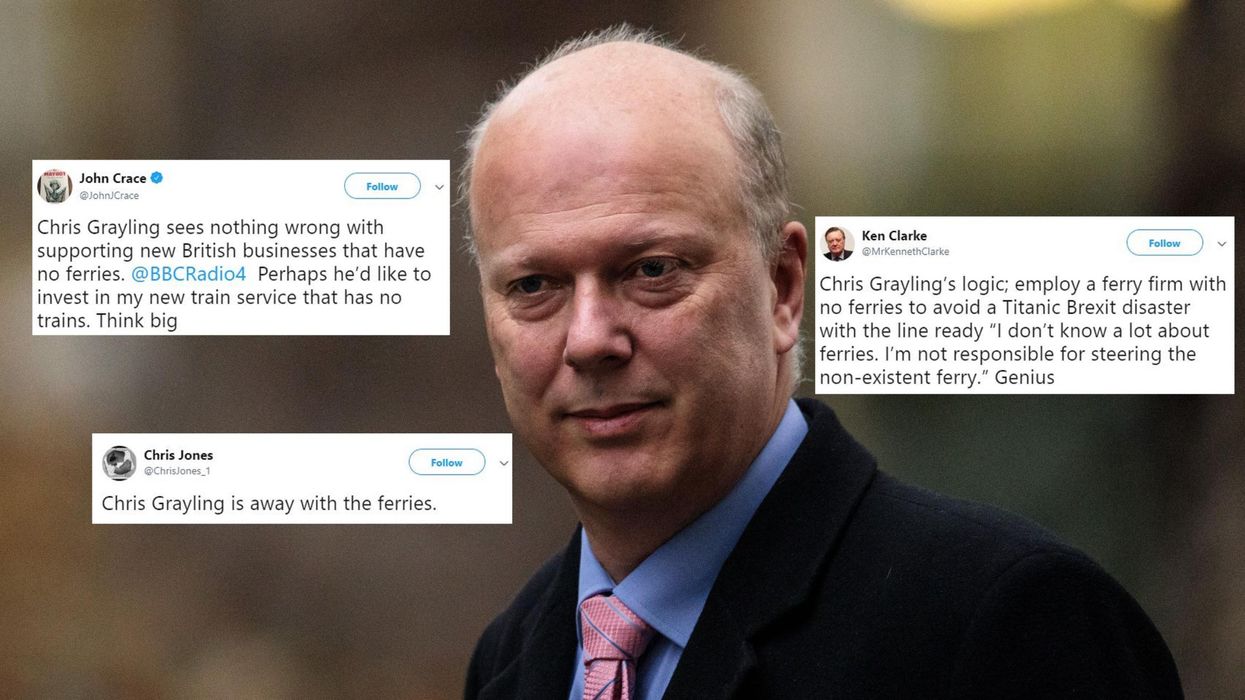 Getty/Twitter
After the Gatwick drones debacle, narrowly surviving a vote of no confidence and overseeing rail fare hikes last year, transport secretary Chris Grayling has earned the nickname "Failing Grayling".
And now just two days into the new year, Grayling has made another monumental blunder by awarding a no-deal Brexit ferry contract to a company with no ships.
Yes, that's right. The company responsible for providing extra ferry services to ease pressure on Dover if we crash out of Brexit without a deal by 29 March currently owns no ferries - whatsoever.
But Grayling has defended his decision and said he "makes no apologies" for awarding the £13.8m contract to Seaborne Freight.
Speaking on BBC Radio 4's Today programme, he said:
It's a new start-up business, government is supporting new British business and there is nothing wrong with that.
We have looked very carefully at this business, we have put in place a tight contract that makes sure they can deliver for us. I don't see any problem with supporting a new British business.
But Grayling's decision to award the contract to the Seaborne Freight has left people baffled.
Others expect nothing less from the gaffe-prone transport secretary.
Just when you think we've reached peak Grayling…