Cartoonists have launched a new campaign to protect free speech and help the relatives of those who lost loved ones in the terrorist attack upon Charlie Hebdo this month.
The Independent's cartoonist Dave Brown is part of a group including Martin Rowson, Andrew Birch and Jeremy Banx who contributed to the Draw the Line Here project, a one-off publication featuring unpublished cartoons drawn after the events witnessed in Paris.
Half of all proceeds from the book, backed by English PEN and the Professional Cartoonists' Association, will go towards funds supporting the families of murdered cartoonists and their colleagues.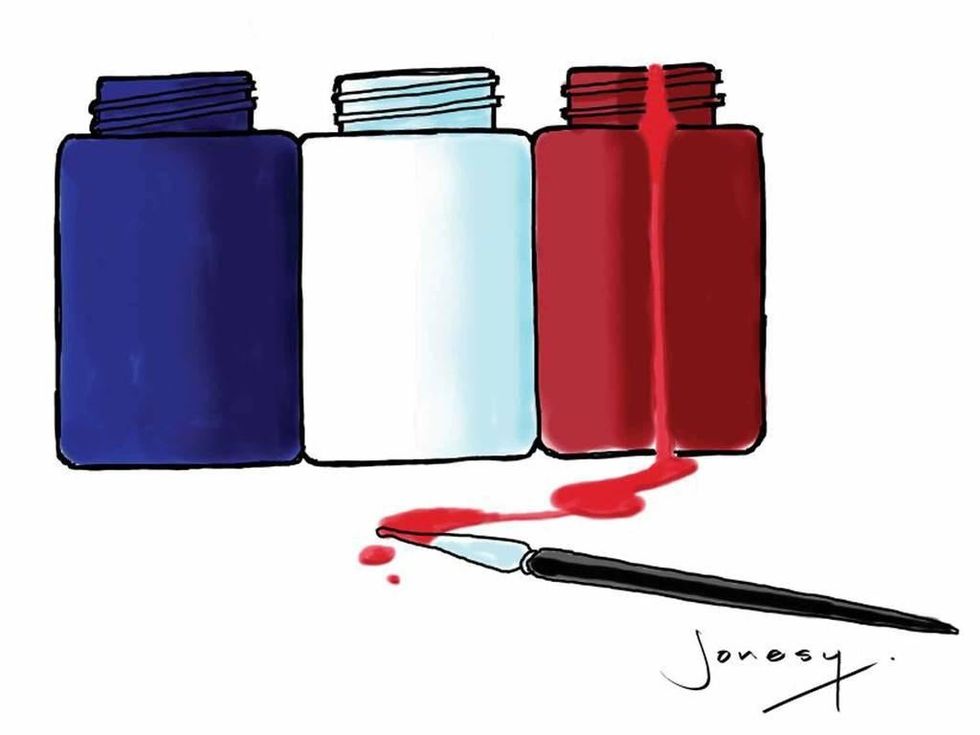 It's fantastic that these cartoonists are using their own right to free speech, to defend and advance the free speech of others.
Robert Sharp, English PEN
The leader cartoon is like the rest of the comment section. It's a personal viewpoint. It needs to be more than just a joke. I think the only way to do the job properly is to have that involvement with news, to be angry about things.

There are fewer and fewer positions, unfortunately. It's very difficult for freelance cartoonists out there at the moment. Younger ones are trying to work out how they can make money through the internet, but nobody's got the model of how to do that yet. I'm one of the lucky ones. It's not a job I recommend people to come into.
Dave Brown, on being a newspaper cartoonist
The campaign is running on CrowdShed until February 14
More: [These cartoons are poignant tributes to victims of the Charlie Hebdo attack]2