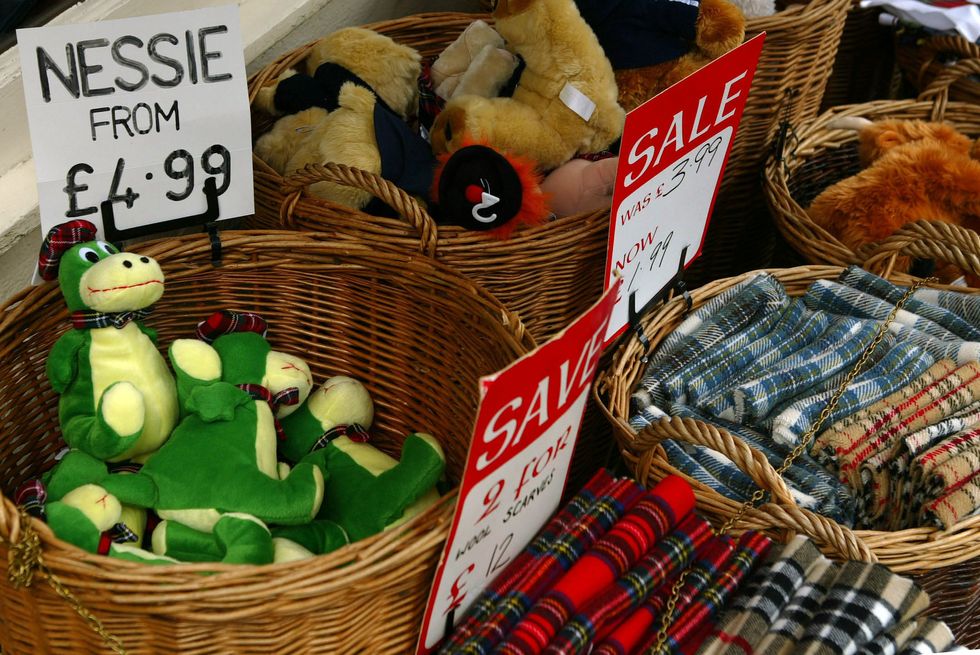 PA Archive/PA Images - David Cheskin
A couple say they "want to believe" they have filmed Nessie after spotting a mysterious shape before an early morning swim at Loch Ness.
Aga Balinska, 42, and Matty Wiles, 49, cancelled a holiday to the Lake District after hearing that the biggest search for the mythical creature in 50 years was taking place this weekend.
They braved downpours on Saturday with other international enthusiasts and got up at 6.30am on Sunday to go for a dip on the loch.
The water was still and as they got out from having a swim they saw a squiggly line on the horizon – which then moved to the left and disappeared.
We aren't sure it's Nessie, we can't be 100% certain. We want to believe it

Matty Wiles
Ms Balinska compared it to the "humps" sold to put on shelves in Scottish gift shops, to recreate Nessie at home.
The couple, from Hull, East Yorkshire, share a fascination with Nessie.
Mr Wiles said: "We were booked to go to the Lake District a couple of weeks ago but heard about this on social media.
"We cancelled so we could go.
"We aren't sure it's Nessie, we can't be 100% certain.
"We want to believe it.
"We went down to the beach at 6.30am and we saw it before we got in the water.
"We wanted to swim out to it but it was too far out.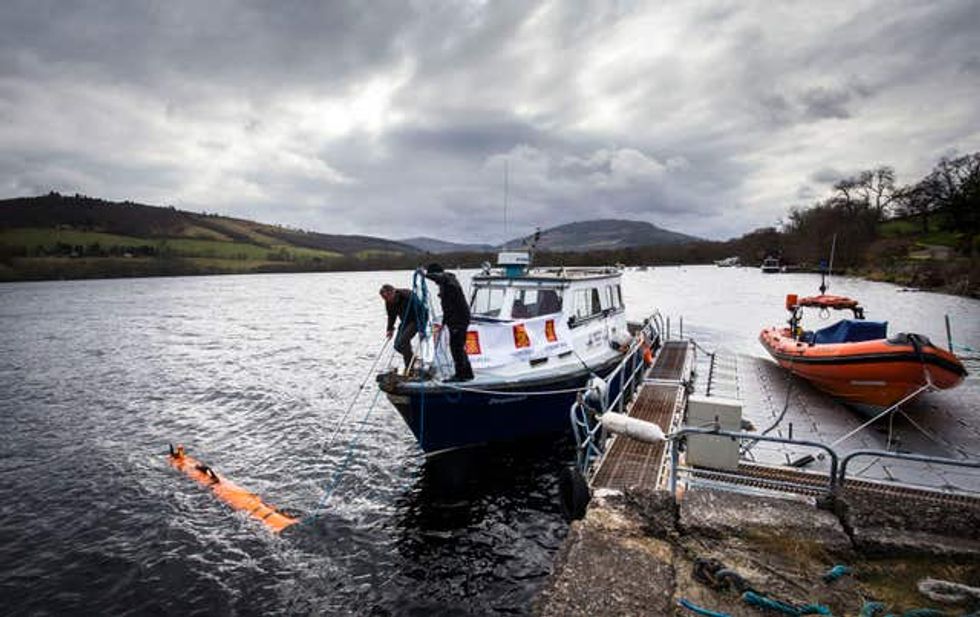 Munin AUV (sutonomous underwater vehicle) at Loch Ness, previously used to search for Nessie (Danny Lawson/PA)PA Archive/PA Images - Danny Lawson
"We turned and it had gone to the left, then it disappeared.
"The loch was like a millpond, there was no mistaking it for a wave.
"It stood out three or four feet from the water."
Ms Balinska said: "At first we were really excited about it.
"It looked like the humps which you can get to put on a shelf, in a gift shop.
"We didn't expect any of that to happen, we heard there were a few other people who saw something.
"It was a really good day out."