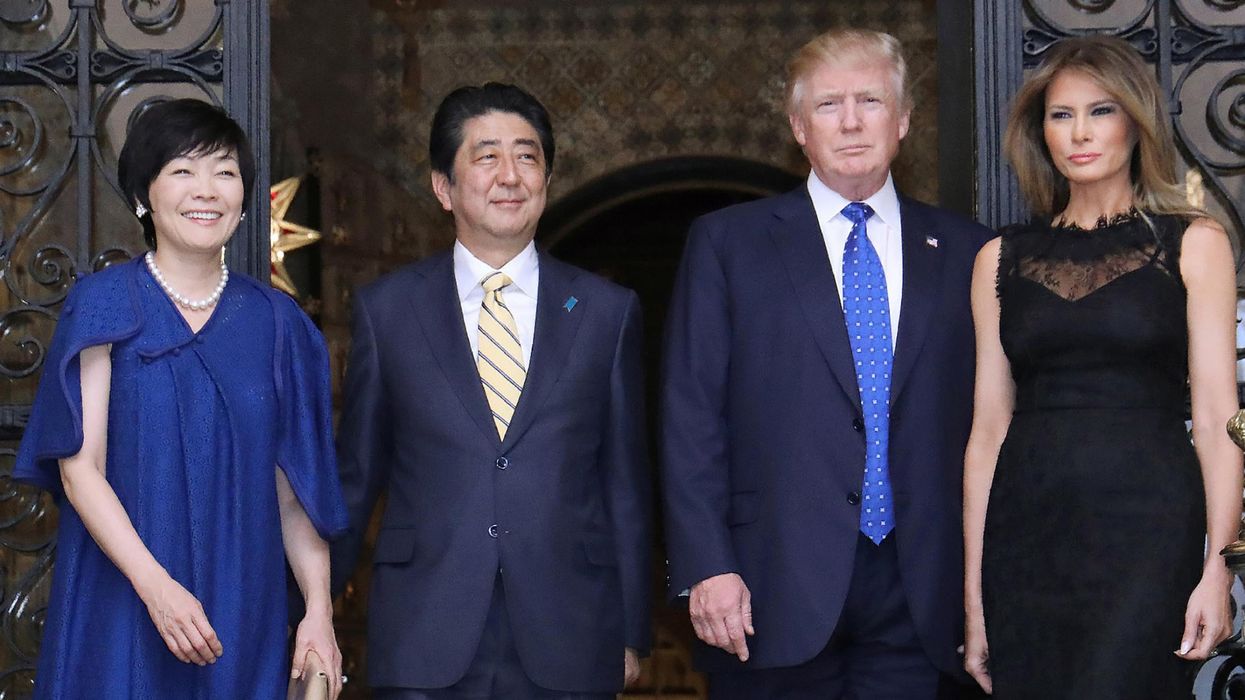 STR/AFP/Getty Images
In a recently published interview with the New York Times, Donald Trump remarked that he had a rather awkward few hours with the First Lady of Japan Akie Abe.
Speaking to the Times' White House correspondent Maggie Haberman, Trump recounted a dinner at this year's G20 summit in Hamburg where he was seated next to Mrs Abe.
So, I was seated next to the wife of Prime Minister Abe, who I think is a terrific guy, and she's a terrific woman, but doesn't speak English.
Haberman responds
Like, nothing, right? Like zero?
And the back and forth continues.
Like, not 'hello.'
Haberman:
That must make for an awkward seating.
Trump:
Well, it's hard, because you know, you're sitting there for——
Haberman:
Hours.
Trump:
So the dinner was probably an hour and 45 minutes.
Except... That might not be exactly what happened.
Author and columnist Jessica Valenti has pointed out on Twitter that Mrs Abe does in fact speak excellent English...
Here's a video of the Abe giving a keynote address at the High-Level Symposium on Coastal Resilience.
Obviously we cannot know for certain if the she deliberately neglected to tell Mr Trump she spoke English in order to avoid dinner conversation with him.
We can always hope though.
Well played Akie Abe, well played.
Correction: A previous version of this article referred to Akie Abe as Japan's First Lady, this was incorrect and has been amended.