Ed Miliband is only pictured on seven per cent of Labour leaflets, according to an analysis by ElectionLeaflets.org, a site from Unlock Democracy which allows the public to upload and scrutinise political literature sent to them.
The Labour leader is, however, a Tory poster boy - appearing on a much higher percentage of Conservative leaflets than Labour ones. Cameron is also pictured on more Labour leaflets than Ed.
Note: in this analysis 'Opposition leader' refers to David Cameron on Labour leaflets, but for all the other parties it could mean any of the main leaders. While Unlock Democracy did not specifically analyse how many times Ed Miliband was pictured on Tory leaflets, they told i100.co.uk the 42 per cent of opposition leaders on leaflets was "mainly Miliband". All values in percentages.
ElectionLeaflets analysed 2,870 leaflets uploaded to the site from the seven main parties: Conservatives, Labour, Lib Dem, Plaid Cymru, SNP, Ukip and the Greens.
Here's a fuller picture of what they found out about each of the main parties, with all figures in percentages.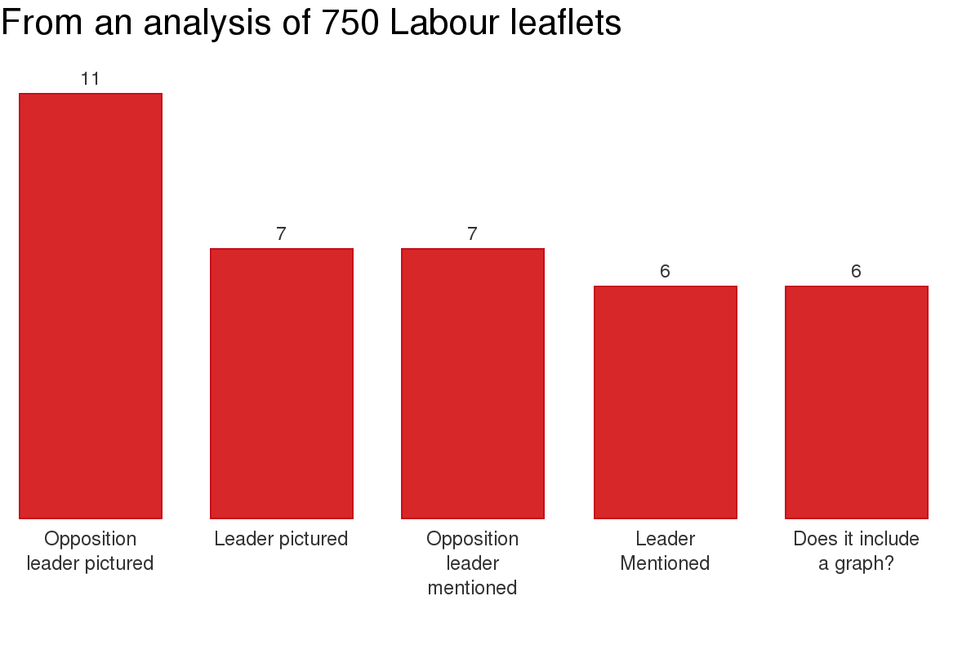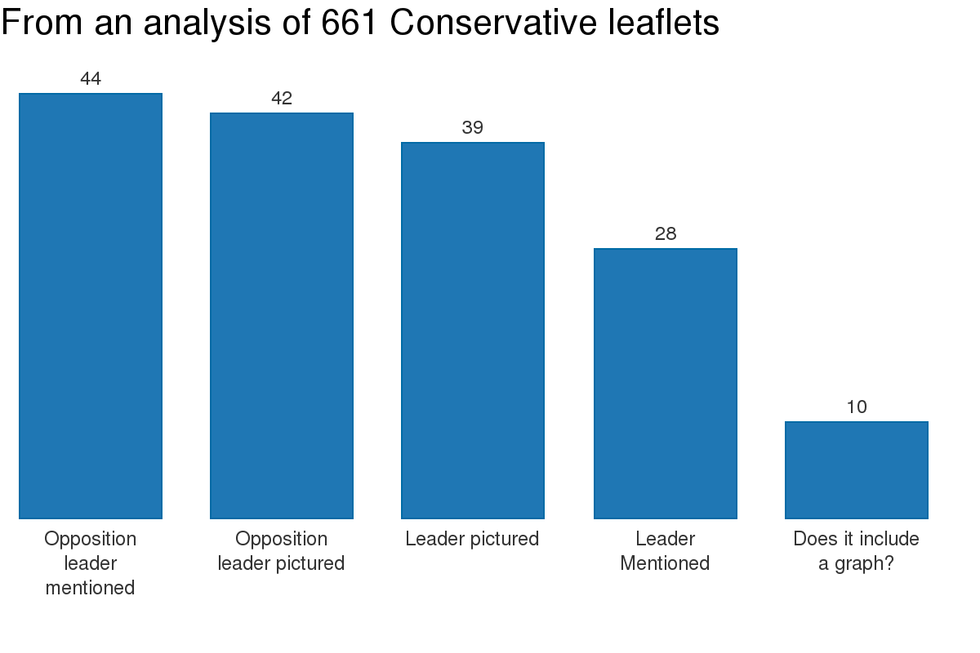 More: 18 general election leaflet mistakes that will make you fear for democracy