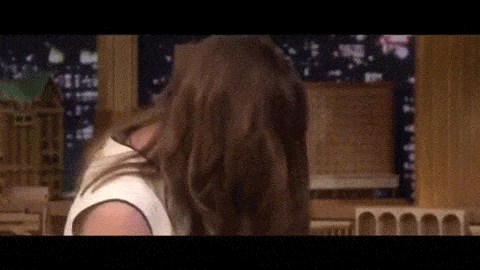 What do fishing, worms, fanny packs (the American version of bum bags) and popcorn shrimps have in common?
They are all things that Dakota Johnson and The Tonight Show host Jimmy Fallon tried and largely failed to make sound sexy during a segment on the late night talk show on Tuesday.
While both Fallon and Johnson put admirable amounts of effort into their task - with a lot of help from sound effects - the ask was just a little too big.
The day before Johnson's appearance her Fifty Shades co-star Jamie Dornan was in Fallon's hot-seat, where he was challenged to read lines from the book in different accents.