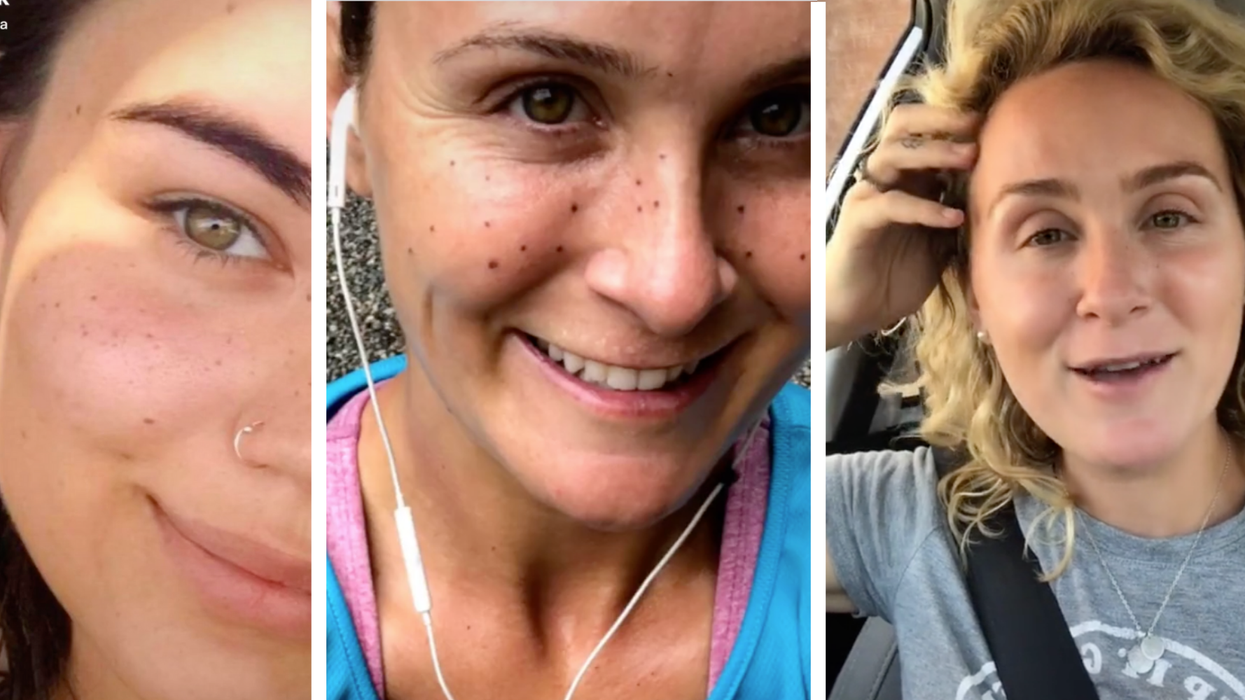 TikTok
It's so easy to get minor cosmetic surgery or alterations now, we barely think about it.
A bit of filler? Simple. Want your nose tweaking? Sure. Freckles? Here you go.
But when these beauty treatments go wrong, the results can leave people feeling worse than when they started.
A viral video has reminded the internet of this very distressing situation.
Posted on TikTok by user @runitmomma, the clip starts with the image of a smiling, lightly freckled woman.
But in the background, a woman is heard sobbing.
"I'm literally crying right now cause they're so ugly," she wails.
"This is what I wanted, the pastels…. And this is what I got".
The video then cuts to a shot of @runitmomma, with dark, raised spots on her face, before abruptly ending.
"What she gave you is moles," one comment reads.
Luckily, there's a happier end to the tale, which she posted as a follow up video after her first TikTok suddenly went viral this month, despite being uploaded over a year ago.
"I am mortified that is the video that went viral on my page," @runitmomma explained, her freckles looking noticeably lighter and more natural.
"I was stupid and tattooed the freckles. After that I had to go a year and three laser tattoo removals and they're still not gone yet.
"This is a picture right after I got the treatment done, you can see all the spots are swollen," she says, alongside a picture of her freshly tattooed face.
"It was awful. Moral of the story, if you're going to get microblading or face tattooing done, make sure you do your research and go to someone with experience because I've had to deal with this now for a year and it's been the worst".
People in the comments agreed that after all that, the freckles had finally turned out ok.
"They actually look pretty nice now," one person wrote.
"They look natural now," another agreed.
Someone else chimed in with a natural tip for fading tattoos, suggesting the use of henna to make the marks go away faster.
Still, @runitmomma seems done with tattoo-based beauty treatments.
"Never again," she replied to one person.
Can you blame her?