SWNS
Ten women took part in a naked photoshoot in the hope that the pictures could be part of a much wider push to get people going to the polls on the 6 November.
Dawn Robertson, 48, organised the shoot with women of different sizes, sexualities and colours following the Me Too revelations and Brett Kavanaugh's nomination and subsequential appointment as Supreme Court judge.
The models, who the Harvard Law graduate found on social media, include a Latina, a trans woman, an abduction survivor and a pregnant woman
"I went up to a woman in a market and asked her to pose for me and she said yes," she said.
People in real life were actually far more receptive to the idea than communities online.
Melodi Blackbird, 44, Susan Lipkin, 65, Gina Carerra, 56, Tara Beach, 34, Alexandra Martin, 31, Nyla Smith, 22, Gina Higgins, 37, Courtney Blasius, 31, a transgender woman who goes by the initial Z, 28, and Robertson all posed nude with ballots placed in front of their genitals.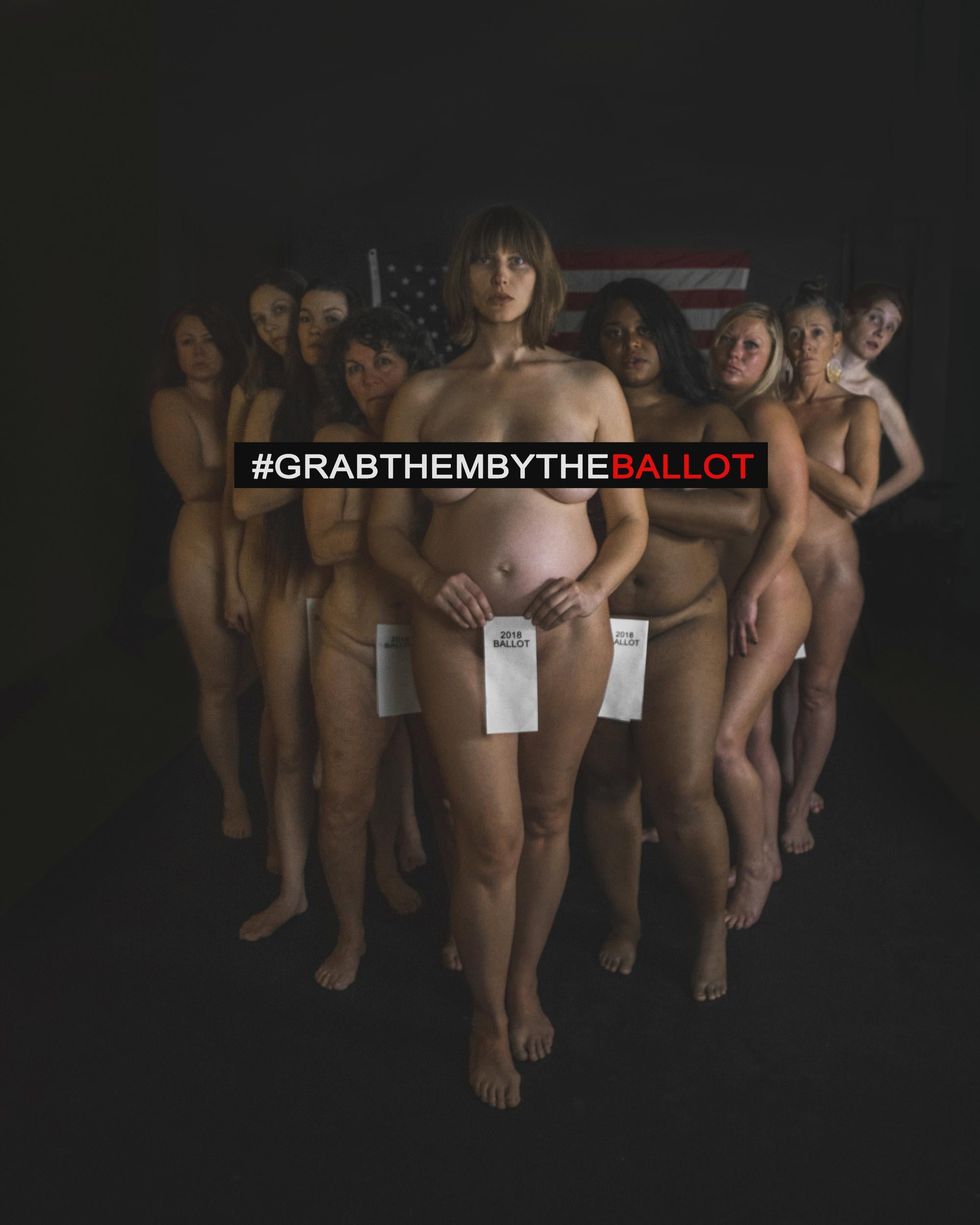 (John Schreiner/ SWNS)
Recruitment company founder Dawn said:
With the Kavanagh nomination and Me Too and Trump, women are rising everywhere.
Robertson added that the attack on women's reproductive rights and trans rights also prompted her to launch the campaign, naming it after President Trump's infamous comments made during an interview with Access Hollywood aboard a bus.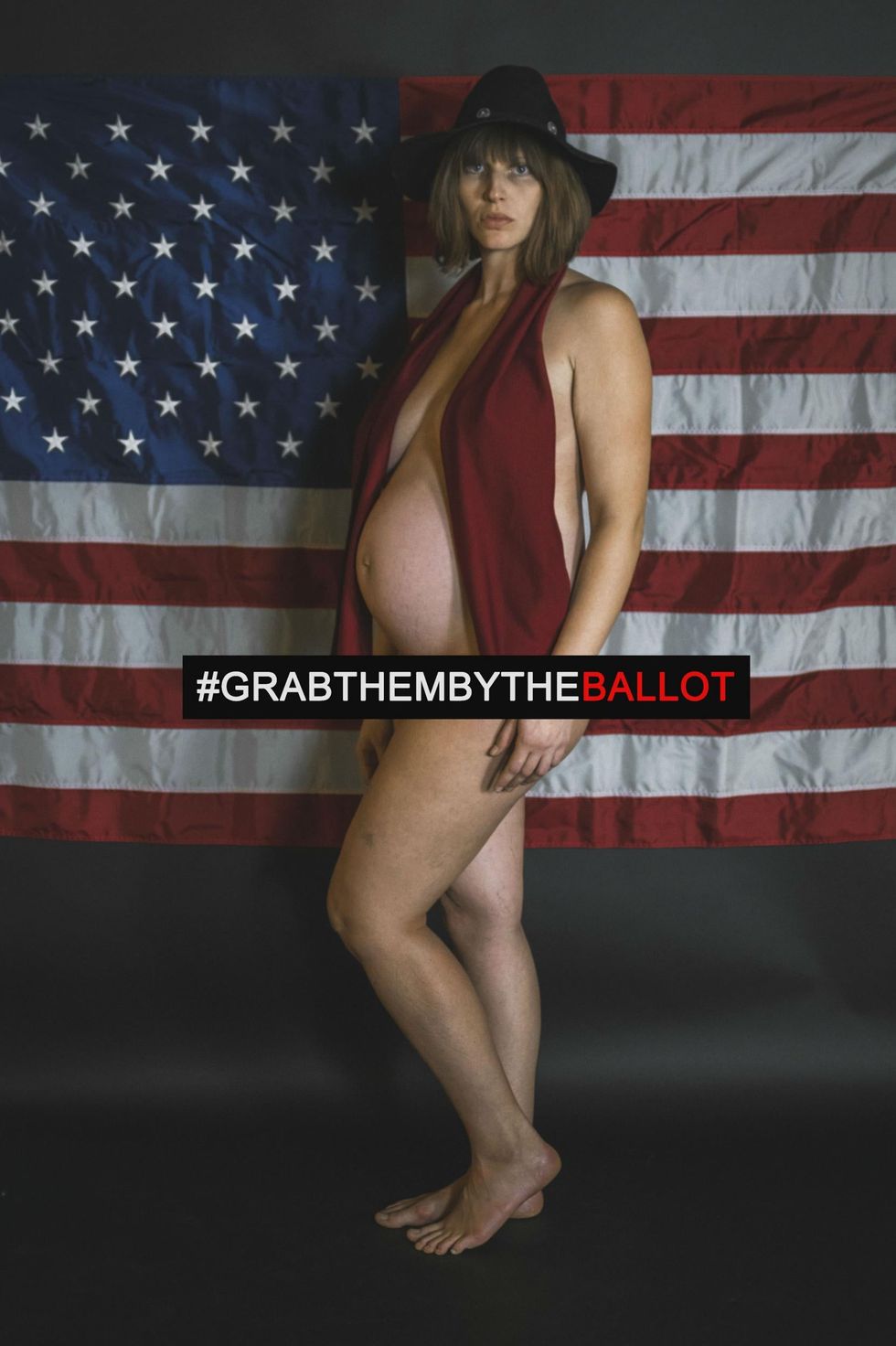 She added:
What the Republicans are doing to transgender rights, the way they are attacking women's reproductive rights and the collective trauma means that women are really coming to the forefront now.

I hope that the pictures encourage women and marginalised communities to vote. I want them to know that their voice matters and this is serious s***.
Robertson said she faced a lot of backlash resulting from the nude photoshoot.
I was told I was objectifying women, that nudity equals promiscuity and even that I was playing the part of a white saviour. But I don't think that the pictures over-sexualise the women.

Nudity is fine, being naked is a natural expression. Men have sexualised and monetised women's bodies but these pictures give the power back to the woman.
Z, a Jewish transgender woman decided to take part in order to point out the mistreatment of the trans community under Trump, whilst Latina artist Gina Carerra, 56, wanted to highlight the administration's mistreatment of minorities.
H/T Mail Online/SWNS