Following the publication of the Panama Papers, and the publication of both David Cameron's and the Labour Leader's tax returns, talking about tax appears to be all the rage.
In a response to the prime minister's statement to the House of Commons about his tax affairs, Labour Leader Jeremy Corbyn said:
I'm honestly not sure Mr Speaker that the Prime Minister fully appreciates the anger that is out there over this injustice.

How can it be right that street cleaners, teaching assistants and nurses work and pay their taxes yet some of those at the top think the rules simply don't apply to them.

The truth is, is that the UK is at the heart of the global tax avoidance industry. It's a national scandal and it's got to end.
A survey of 1,710 British adults by YouGov seems to suggest that the public agree with Corbyn.
The public perceived the UK to be one of the countries where financial corruption is most rampant, as the below chart from Statista shows:
The majority of people also think it's unacceptable to legally avoid paying tax, including 50 per cent of Conservative supporters.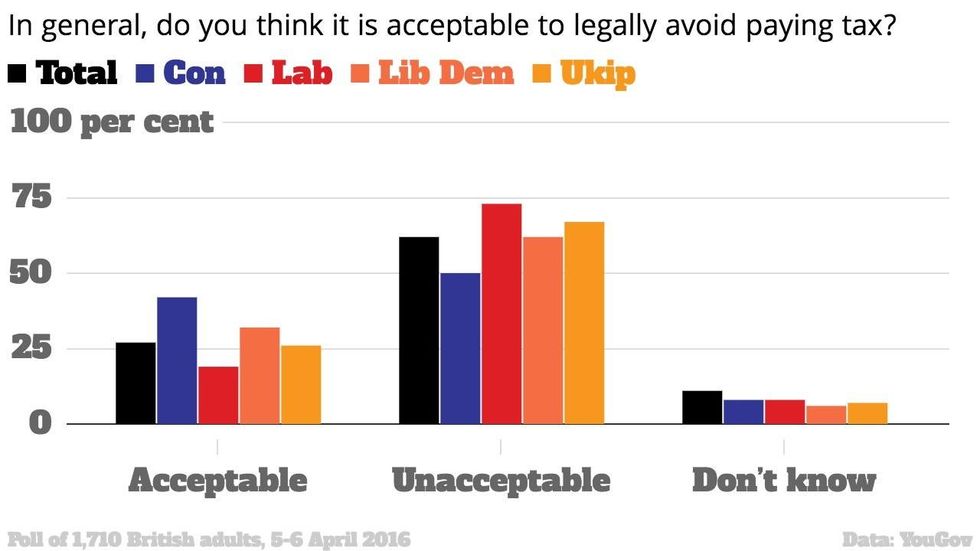 The majority of the public also say they would decline the opportunity to take part in a tax avoidance scheme, even if there was little chance of the tax authorities discovering it.
Granted, there's a little difference in being presented with the opportunity in real life and saying what you would do in a survey format, but it does seem that Corbyn is in tune with public opinion.