What we know
Two Israeli soldiers have been killed and seven injured after an anti-tank missile hit one of its military convoys in the Golan Heights on Wednesday, officials have confirmed.
Lebanese security officials say that Israel has fired at least 50 artillery shells into the country in response.
Hezbollah has claimed responsibility for the attack.
The UN confirmed that a peacekeeper was killed in southern Lebanon, in an incident likely related to the clash. Authorities have confirmed he was a Spanish national.
What else has been reported?
Reuters reports that Hezbollah, the Lebanese militant group, launched a "big operation" targeting an Israeli military convoy in the frontier region.
The news agency reported Hezbollah launched "more than one" guided rocket, according to a Lebanese political source.
Reuters reports that Lebanon's National News Agency said an Israeli soldier had been captured in the operation, but the Israeli military immediately denied that.
Hezbollah-run television channel Al-Manar says nine Israeli military vehicles have been damaged in the attack.
Where did it happen?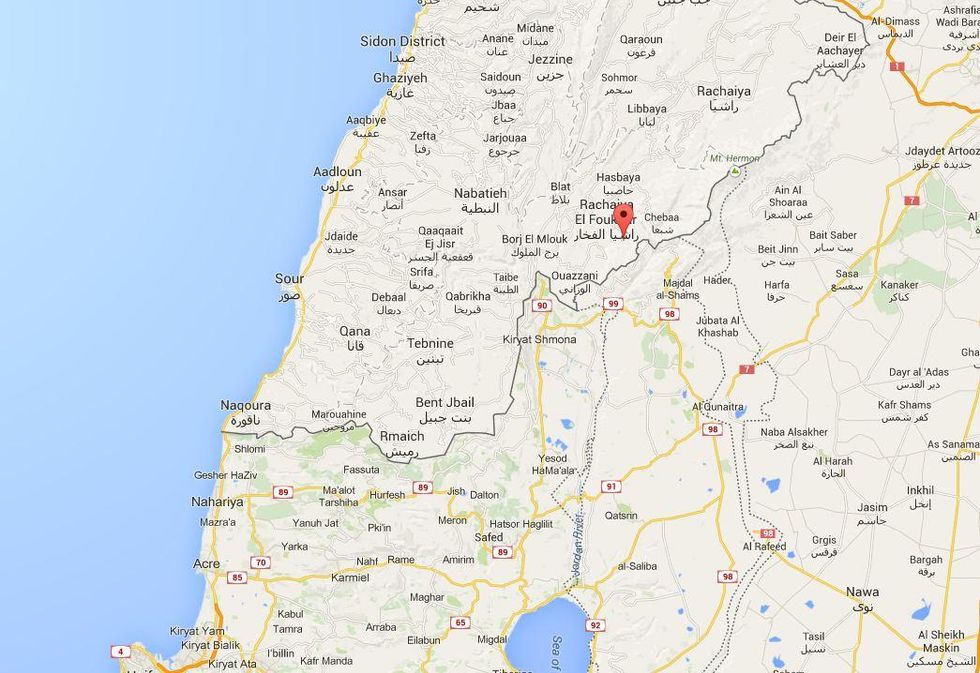 The shelling on Wednesday targeted the border villages of Majidiyeh, Abbasiyeh and Kfar Chouba near the Shebaa Farms area in the south of Lebanon.
Israel says the Shebaa Farms is part of the Golan Heights, which it captured from Syria in 1967. Lebanon and Syria say the enclave belongs to Lebanon, while the United Nations says the area is part of Syria and that Damascus and Israel should negotiate its fate.
Israel carried out operations in the area last night after accusing the Syrian government of launching missile fire.
According to the Press Association, Hezbollah said an internal group calling itself the "heroic martyrs of Quneitra" had carried out the attack, in retaliation for an Israeli air strike in the Golan Heights on January 18 in which six Hezbollah fighters died.
What has been said?
According to Haaretz, Israeli prime minister Benjamin Netanyahu was at an event in Sderot, near Gaza, when he heard the news.
At these moments, the IDF is responding to the events in the north. Look what happened here. Not far from the city of Sderot, in Gaza, Hamas was hit by the strongest blow it ever received last summer… Security comes before all else. Security is the foundation for everything.
I believe that Israel understands that we need to protect our interests but not take any unnecessary steps that may pull us into the conflict in Syria.
Retired Major General Israel Ziv, a former head of operations in the Israeli military