More and more people are dying trying to cross the Mediterranean in search of a better life in Europe.
More than 1,700 people are thought to have drowned this year alone, and European politicians and public are fiercely debating what to do to solve the problem.
Research carried out by YouGov, and shown here in this chart by Statista, found that support for funding search and rescue operations is most widely supported in Norway (60 per cent) but in fellow Nordic country Finland, opinion is split with 39 per cent definitely in favour and 40 per cent against helping.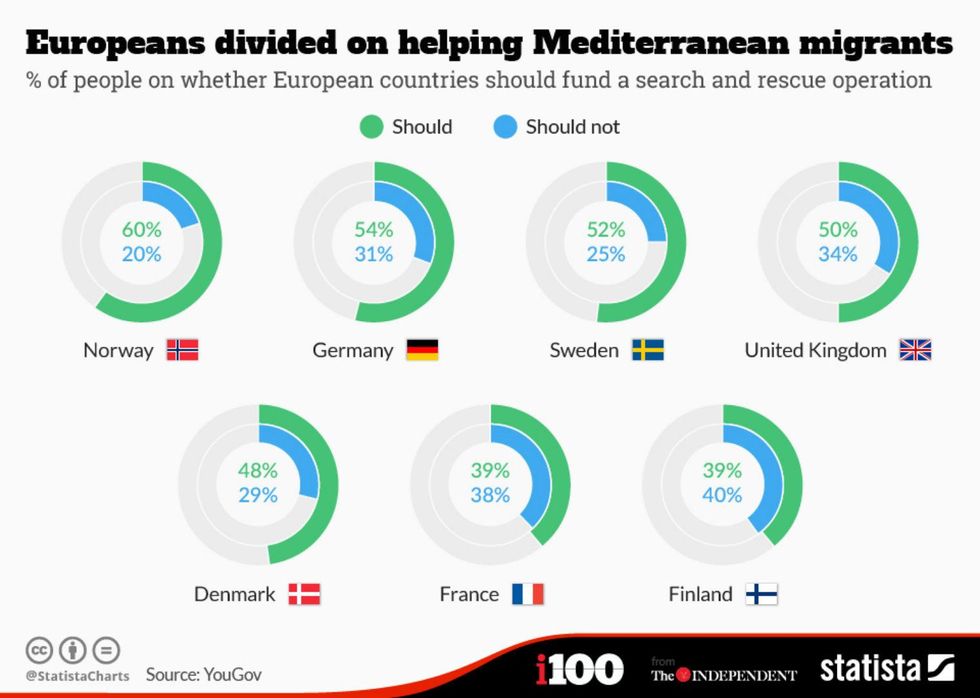 Italy and Greece were not included in the sample, despite being the countries most migrants first arrive in when they reach European shores.