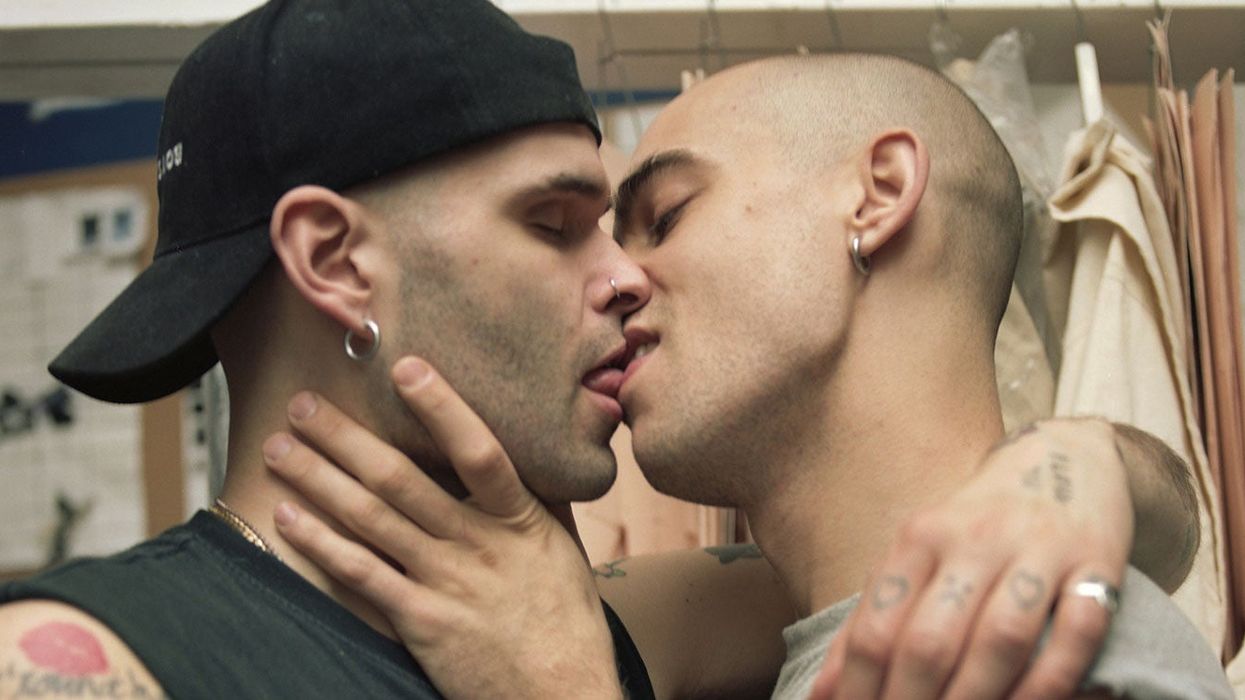 STELLA ASIA CONSONNI
Instagram has apologised for removing a photo of two men kissing for "violating community guidelines".
The photo - featuring Jordan Bowen and Luca Lucifer - was removed from London-based photographer Stella Asia Consonni's Instagram, BBC Newsbeat reports.
A spokesperson for the image sharing site said the post was removed by mistake:
This post was removed in error and we are sorry. It has since been reinstated.
The photo was published in i-D magazine as part of a series of photos by Stella exploring modern relationships, which she plans to exhibit later this year.
It only reappeared after prominent people in fashion and LGBT+ rights raised awareness about the removal of the photo.
Olly Alexander, lead singer of Years & Years and LGBT+ rights advocate, and Little Mix's Jade Thirlwall posted Instagram stories asking for an explanation.
Instagram commenters were delighted to see the photo return, but one user wrote: "It should never have been taken down in the first place."
Jordan Bowen also responded to the removal, saying it 'reduced his seven-year relationship with Luca to a community guideline'.
This is not the first time Instagram has been criticised for removing LGBT+ content. Earlier this year, it removed a poem revered by the LGBT+ community for violating "community guidelines". Once again, Instagram said the removal was "by mistake".
The social media giant also came under fire in 2016 for censoring images collaged under hashtags including #lesbian, #gays and #bi. In 2014, it also "rectified the error" of removing a picture of men kissing on their wedding day, after it was flagged as "inappropriate".
HT BBC Newsbeat