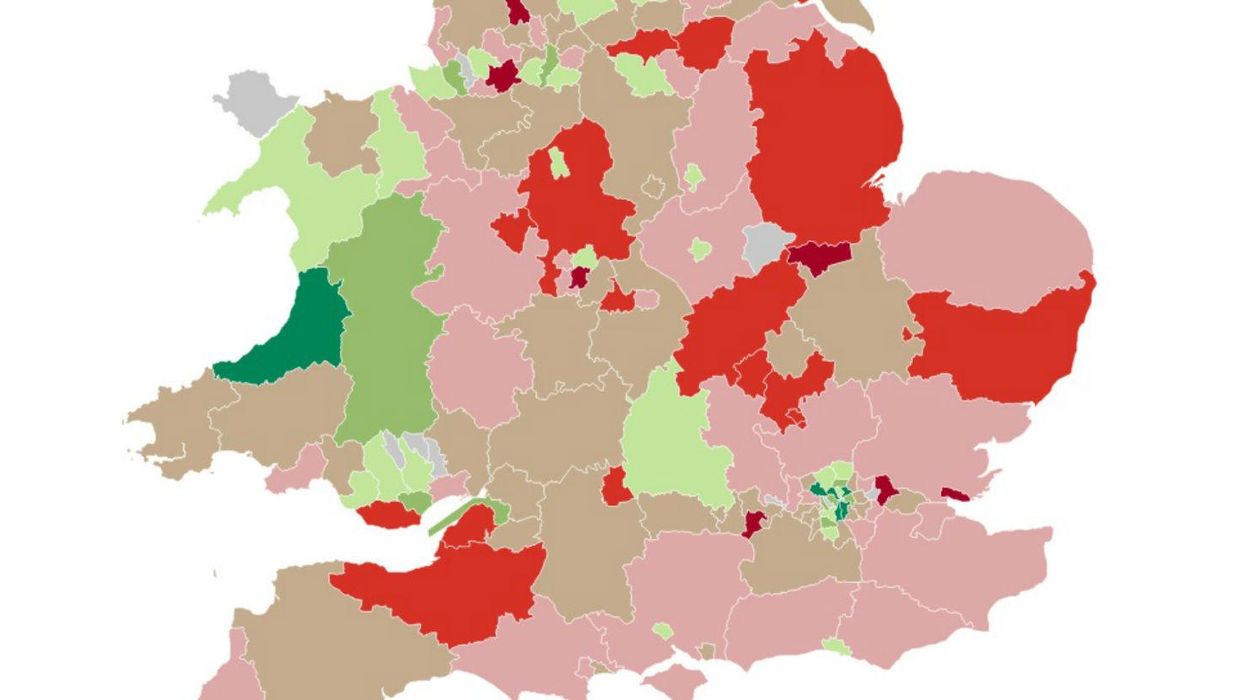 These maps reveal how eurosceptic and europhile Britain's regions are.
With the European Union referendum looming, there seems to be perpetual coverage of the upcoming vote in the build up to June 23.
But while as a nation we're often simplistically portrayed to be split down the middle - you're either in or you're out - regions differ greatly.
David Cameron signed off his reforms for Britain's EU relationship last week. All that's left now is for respective campaigns to persuade voters either way.
YouGov has compiled profile data of more than 80,000 British people. With the information, it has created charts and maps of where people are most in favour of a Brexit, and what areas want to stay as one.
YouGov explains, before highlighting the top ten areas for in/out:
Taking the average net support for leaving the EU in each region and ranking these from most to least eurosceptic, we've grouped the top ten most eurosceptic and europhile, the next 20 and then 40 on either side and the 48 which fall in the median range.

The top ten most eurosceptic areas in the table below are dotted all over England, with three around the South East: Havering, Peterborough and Southend on Sea. London contains five of the top 10 most europhile areas, but none of the rest are in England.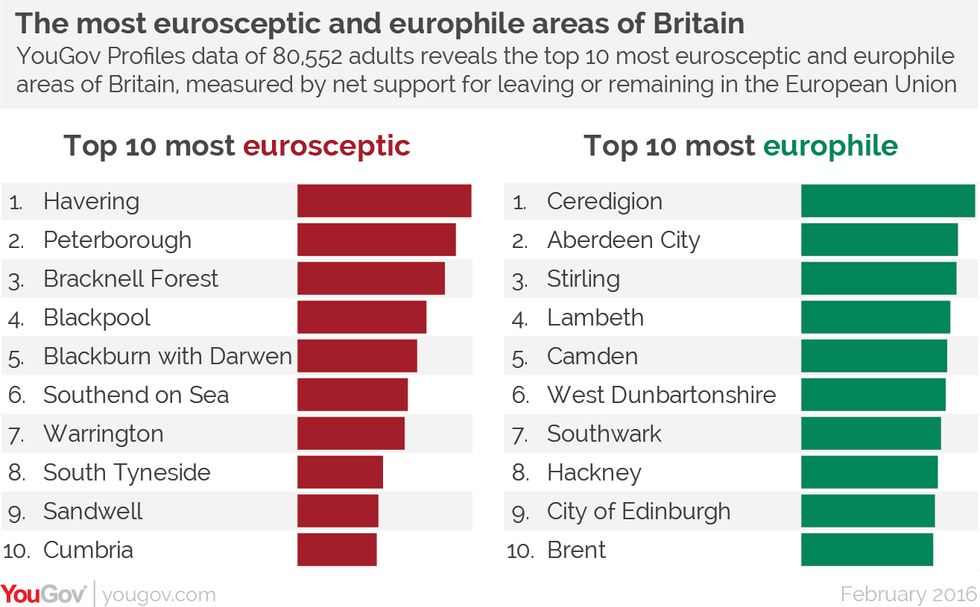 It's an interesting spread. In part, when plotted onto a map of Britain it at first glance looks to detail a similar trend to Labour/Conservative divides in the last election.
A lot of the city regions analysed (such as Liverpool, Leicester, and inner London) are europhile. Rural areas such as Somerset and Suffolk are more staunchly for Britain going solo.
However, the trend is different in that other cities that are traditionally left-wing, such as Hull and Barnsley, are eurosceptic too. While Oxfordshire is a big patch of europhilia in a sea of uncertainty and scepticism.
There's an interactive map here that allows you to find out more about your area specifically.