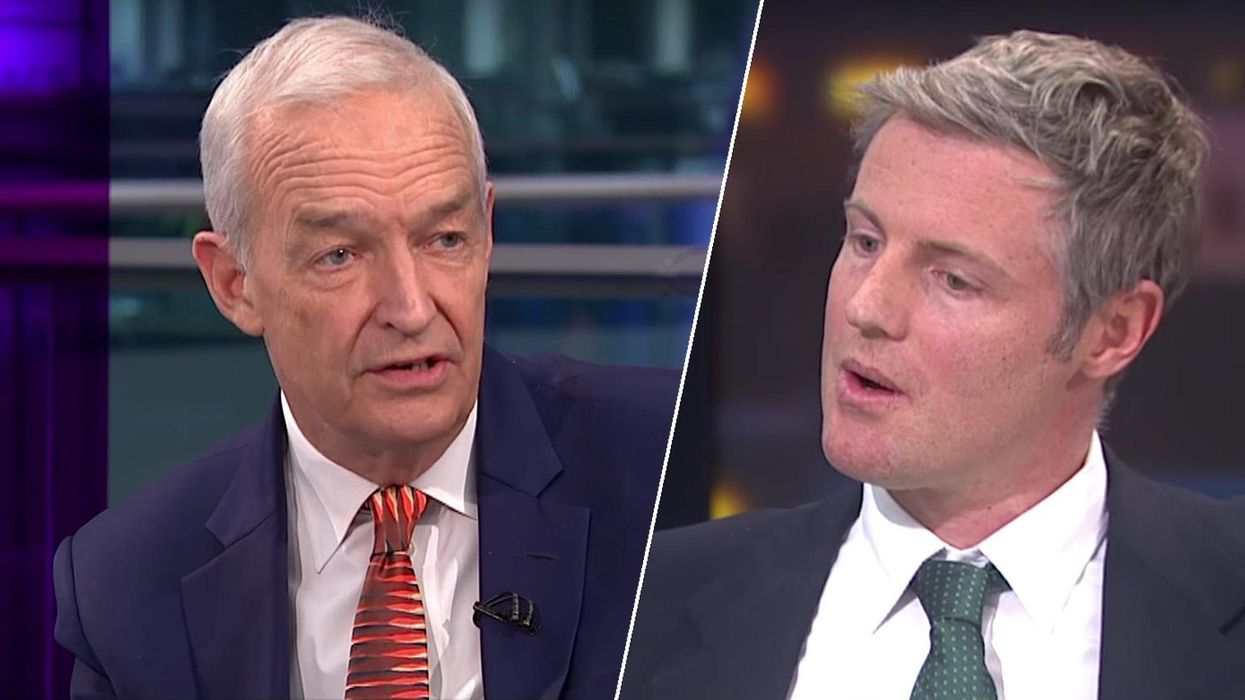 Veteran newsreader Jon Snow told London mayor candidate Zac Goldsmith he had played the "race card" by using the words "radical" and "divisive" to describe Sadiq Khan in a pamphlet in December.
Goldsmith said on Channel Four News last night that it was the Labour candidate who had made the issue about race, after a spokesman for Khan released a statement in response to the pamphlet:
It was the Zac Goldsmith campaign which put out the infamous dog-whistle leaflet branding Sadiq as "radical" just because he happens to be a Muslim.

Their campaign is already so desperate that they've resorted to Lynton Crosby's [Conservative political strategist] divisive dog-whistling because they simply have no answers to the challenges London faces like fixing the housing crisis and keeping fares down.
The Conservative candidate for mayor of London defended the decision, saying that he had used the words to describe Khan's politics and the movement of the Labour party to the left - not the Tooting MP's religious beliefs.
Goldsmith said:
I do believe that Sadiq Khan has played the race card and I think it's wrong.
Snow replied:
But it is you who has played the race card.
Goldsmith reasserted:
Not at all. I have used the term radical to describe what has happened to the Labour party political machine.
Snow pushed him further on his use of the language:
But you recognise that in this context it's going to be vital to keep the discussion, the wording, the way in which you address this right?
To which Goldsmith replied:
I don't believe, for one second, that it was wrong to describe that candidacy as radical.
Polls described a consistently close race between the mayoral candidates for London at the end of last year, with Khan rising to a seven point lead in an early January . Local elections across the country will be held on May 6th 2016.
Watch the full video, below: