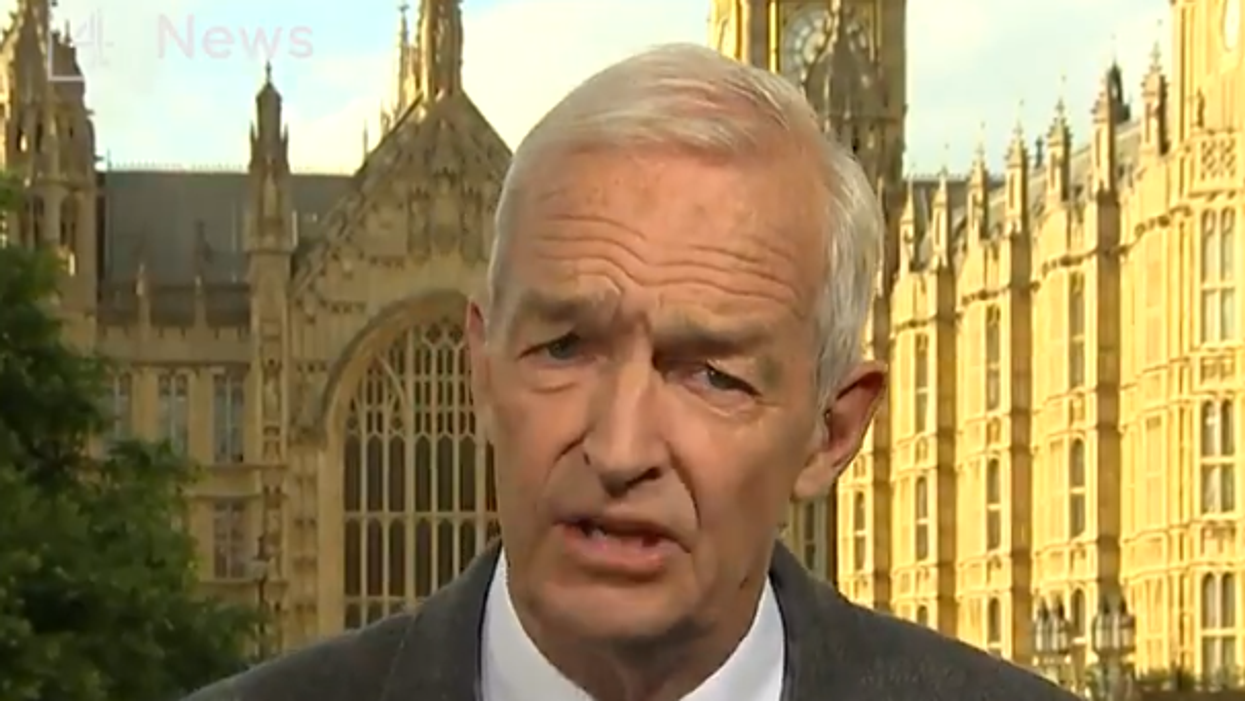 Twitter
Labour didn't win the general election, but the left are still calling this a massive victory.
Despite polls, commentators and the majority of the British press predicting otherwise, Jeremy Corbyn's party gained 30 seats, while the Tories lost 13.
Channel 4 presenter Jon Snow has eaten humble pie for all of them as he admitted there was a slight ignorance at play.
He said:
Good evening. I know nothing. We, the media, the experts, the pundits, know nothing.

We simply didn't spot it. Those early campaign claims of a 70 seat Tory majority, of a possible Labour slump to 100 seats.

But Mr Corbyn defied the tabloids, and what he cited as the underplaying of his campaign by others. And Mrs May, claiming she needed a bigger mandate, spent £130 million of our money in staging an unnecessary general election, three years before it was due.

In doing so she lost even the 17 seat majority she previously had. Tonight her new government is to be propped up by the hard line Northern-Irish Democratic Unionists, with no hint of her resignation.  
He goes on to call this "one of the most remarkable election results in modern British history".
And we love him for it.
Quite the opening from @jonsnowC4 on Channel 4 following the U.K. election. https://t.co/bS4RZp2Rjn

— Kyle Griffin (@Kyle Griffin) 1497052049
@kylegriffin1 @jonsnowC4 This must be the most honest newscaster in the Europe! @jonsnowC4 just earned the rest of the world's respect!

— -v|v- 🍁 🇺🇸 (@-v|v- 🍁 🇺🇸) 1497052467