It certainly doesn't take a historian to work out that the United Kingdom is experiencing one of the most tumultuous and pivotal moments in its history.
With Brexit dividing the nation, spawning resentment, tantrums, make-ups and even break-ups, it seems there's not much we can all agree on. But thankfully, drag superstar Jonny Woo has come to the rescue.
After years of winning over audiences with his signature wit, glamour and irreverence, Woo has turned his sights to Brexit. What does it all mean? Is there anything that all of us have in common anymore?
Joining forces with Olivier Award-winning composer Richard Thomas, Woo has created a Brexit-inspired cabaret show. Founded on the premise that piss-taking humour and laughter are things must of us still have in common, the glittery, sequin spangled extravaganza is a glamorous satire of the 2016 referendum and all the chaos that's ensued since.
Featuring songs including 'Referendum-dumb', 'Swivel Eyed Loon' and 'The Ballot Box Ballad' the show comes to the London Coliseum after premiering at the Edinburgh Fringe Festival this summer. There will be appearances from Jayde Adams as Boris Johnson, Le Gateau Chocolat as Nigel Farage, and Diane Chorley as Angela Merkel, so there's no shortage of special guests.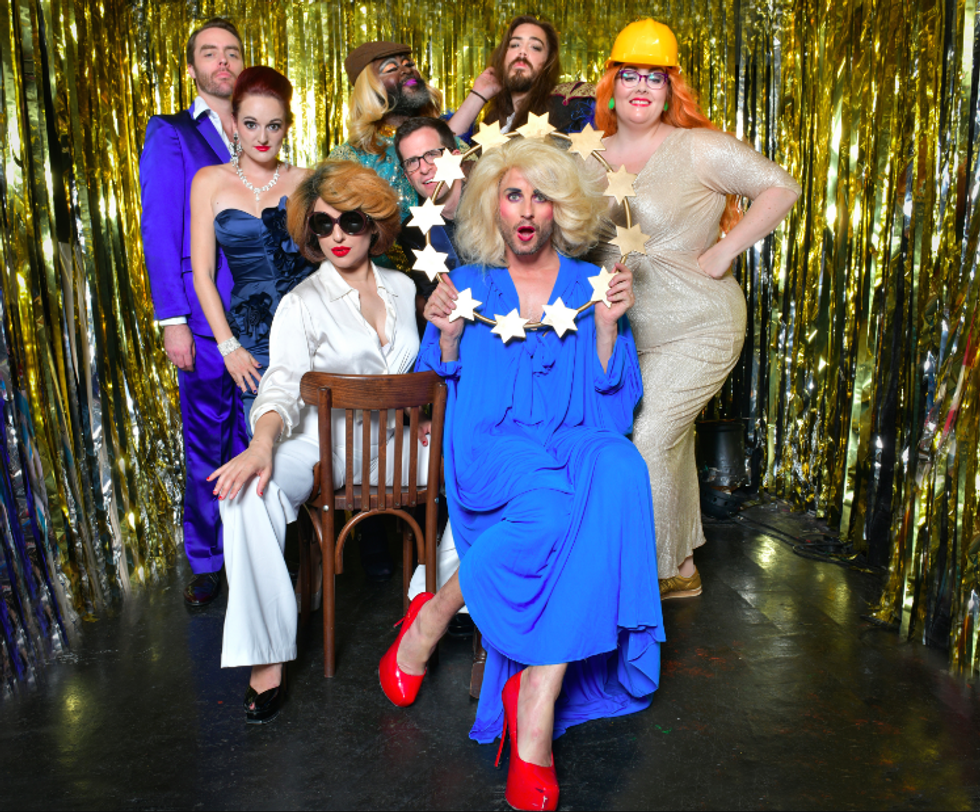 Steve Ullathorne
As both the "king" and "queen" of Brexit and cabaret, Woo - a Remain voter - is perfectly placed to extend an olive branch to those on the opposing side. After all, when this is all over, we're all going to have to deal with it together. Like so many of us up and down the country, Woo's dad is on the opposite side of the Brexit debate. He voted leave and would vote leave again in another referendum.
indy100 followed Woo as he took a trip back home to see his folks, where he spoke with his dad about many of the issues surrounding Brexit.
The distinctly ordinary discussion, on the living room sofa, is a heartening example of the conversations many of us are, or should be, having with our families. It may contain a lot more glitter than your average debate, but this might just be the secret to having these tense chats with people who disagree with us.
Why did his dad vote to leave? What does he think we should do about Northern Ireland? What does he think of Theresa May's deal? What does the drag superstar think is in the UK's near future?
All will be revealed...
Jonny Woo's All Star Brexit Cabaret comes to London Coliseaum on December 17. Buy tickets here.
More: Drag Queen breaks hand punching a Nazi attacker