@mollih04/Twitter
A Texan high school student was given the worst parental embarrassment, by having his father sit with him during class.
When you're first easing into school, you may burst into tears as your parents abandon you in the room filled with new shapes, colours, and probably smells.
But Brad Howard, 17, was disciplined so often for acting up in physics class that his father accompanied him to school and sat in with him.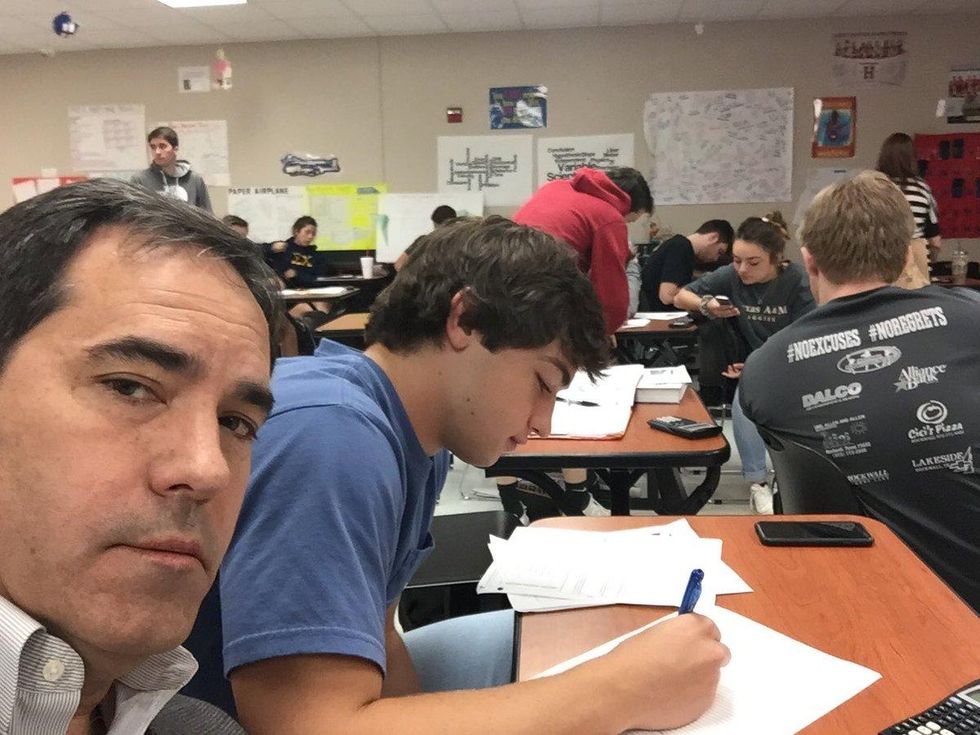 Picture: @mollih04/Twitter screengrab
His father, Brad senior, has Friday's off, but instead of enjoying a well-earned break he was a little dismayed when his wife told him he'd have to go back to school.
Brad Junior told BuzzFeed News:
I like to talk a lot, and so my teacher kept emailing my dad about it.
Brad Senior, in response to the complaints, gave them an offer they couldn't refuse.
For some reason I said, 'Hey, if we get another call I'm going to show up in school and sit beside you in class'
Presumably the school decided this act of humiliation would be less disruptive than Brad Junior talking.
Brad Junior almost missed his unexpected guest.
I didn't even notice him until after I had said hi to all of my friends, but I was super shocked.
His gleeful sister Molli shared a selfie taken of the father-son physics team, as well as a text from their Mother.
Brad senior said he wasn't up for doing this thing again.
I pray it was a one-time thing, I don't think I'd ever do it again.