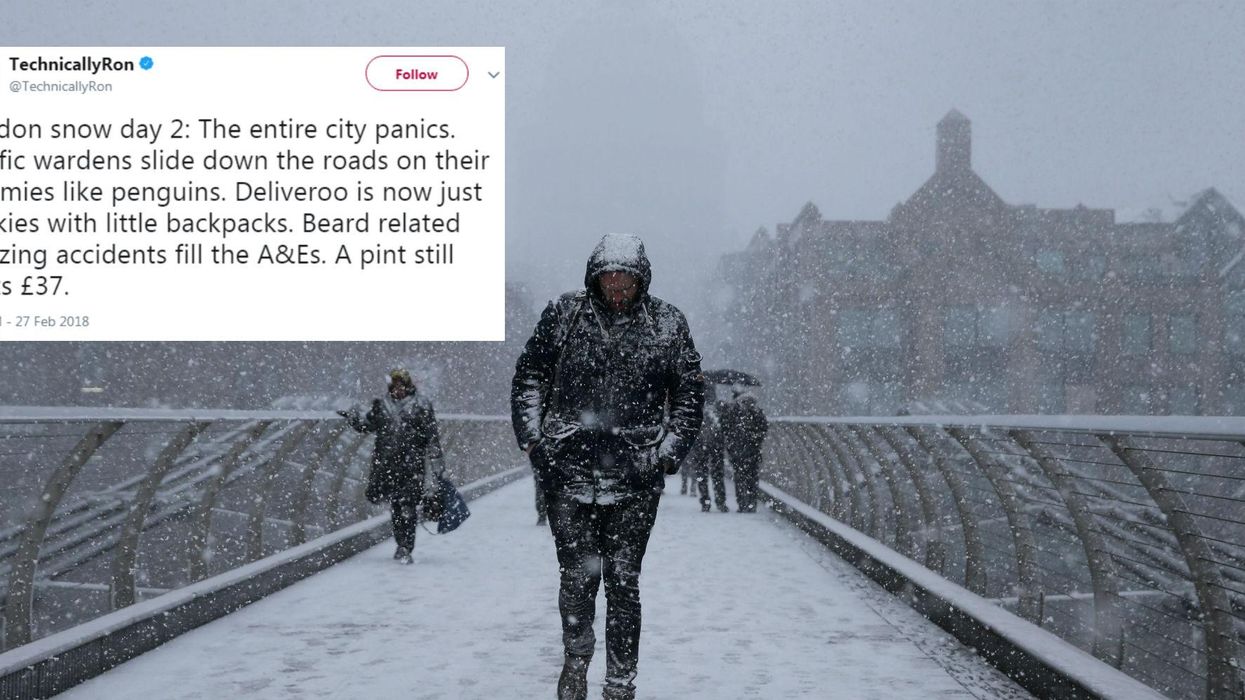 Getty Images / DANIEL LEAL-OLIVAS / Contributor; Twitter / @TechnicallyRon
Snow has fallen across parts of the UK, and parts of the UK have lost their collective minds.
Dubbed The Beast from the East, the spell of frozen weather has prompted some people to go into apocalytic-hoarder mode and clear supermarket aisles.
According to Metro, Asda shelves are standing empty as people have stocked up on produce.
Heinz Tomato Soup, the quintessential cold comfort food, was one of the first to go.
'Snowmaggedon', they've dubbed it.
Reactions are getting a little ridiculous, if we're honest.
Some people have taken up skiing.
After all, travel is in chaos.
Buildings are disappearing.
Stormchasers are even following the beast...
The likes of which hath never before been seen.
But the Met Office has a cute video.
Come on everyone, it's not that deep
The Met Office issued a yellow warning, with "potential for travel delays on roads, with some stranded vehicles and passengers, as well as delays or cancellations to rail and air travel. Some rural communities could become cut off".
Do take care. Just don't get hysterical.