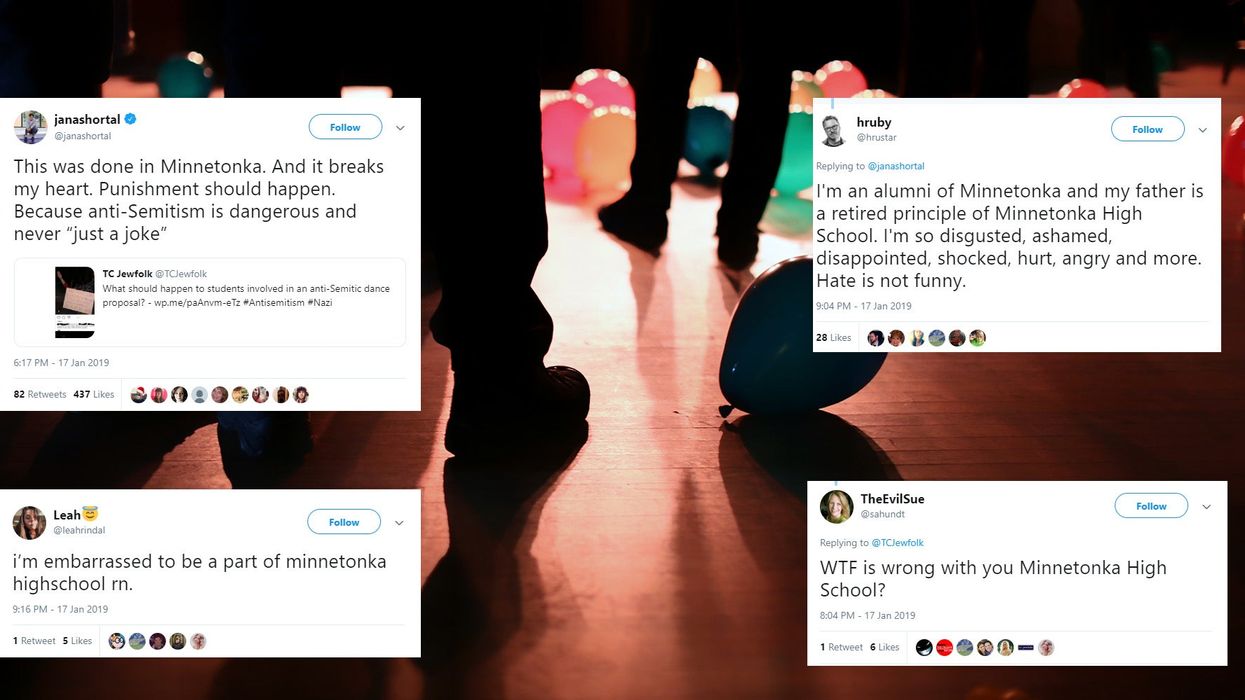 Getty Images/iStockphoto
Administrators of a high school in Minnesota have denounced an "outrageous" and "anti-Semitic" Nazi-themed school dance invite posted on social media by one of their students.
The image, uploaded to Instagram, depicts two students from Minnetonka High School doing a Nazi salute and holding a sign that reads:
Sweethearts would be a Hit(ler) w/ you, and I could Nazi myself going w/ anybody else. Be Mein? Yes or Nein
In the caption below the picture, the girl who uploaded it added:
Also I would like to state that I am not anti-Semitic in any way. I hate all races equally
The post, which was shared widely on Facebook and Twitter, has prompted outrage from parents, students and alumni alike.
Rabbi Tzvi Kupfer, adviser to the school's Jewish Student Union (JSU), said that many of his students were uneasy about returning to school. He said:
They said they just don't feel safe going to school anymore...This is not something that should be joked about
In an e-mail to staff and students, the principal of the school, Jeff Erikson called the dance proposal a "deeply offensive message [that] in no way aligns with our school core values: do the right thing and represent us well."
The photo has since been removed by the student.
As news broke, more people took to Twitter to condemn the act:
The school admits that educating students on such issues is of utmost importance, with Superintendent Dennis Peterson emphasising this in his email to parents on Thursday:
The larger issue is that we, as a community, must do an even better job of education students about Hitler and the Holocaust.

While we do units on this in middle school and we have had several Holocaust survivors speak at MhS, it has apparently not been enough to prevent yesterday's incident. 
HT DailyDot