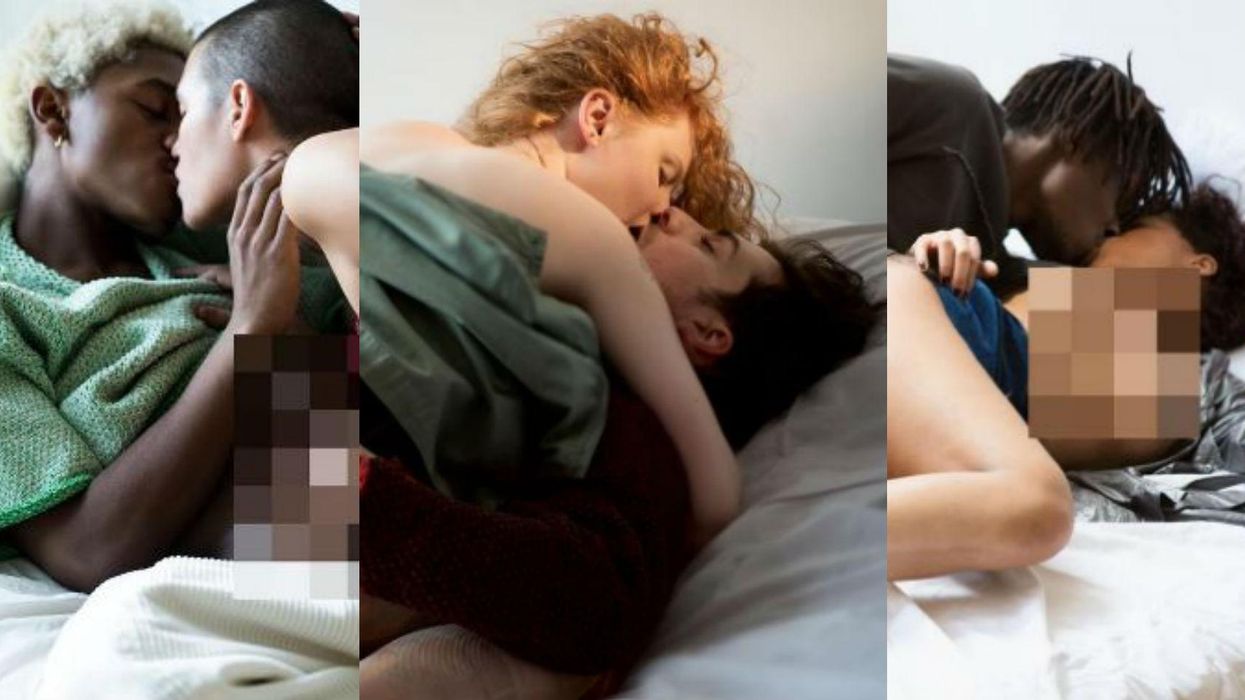 eckhaus_latta/Instagram composite
'Sex sells' is a trusty maxim, but this seems a bit too much.
Filth can be enticing, charming, even sweet at times.
It's almost like the difference between those 'tasteful nudes' on your camera roll, and the pornography saved in your 'Work' folder you think is Fort Knox.
Fashion designer Eckhaus Latta has attracted attention in the adverts for its latest clothing range SS17.
The adverts show people having sex while wearing (sort of) clothes from the SS17 line.
Apparently they actually are all couples, and they actually are having sex.
In short, Eckhaus Latta have taken titillation and made it just plain tits.
WARNING. What follows is all NFSW.