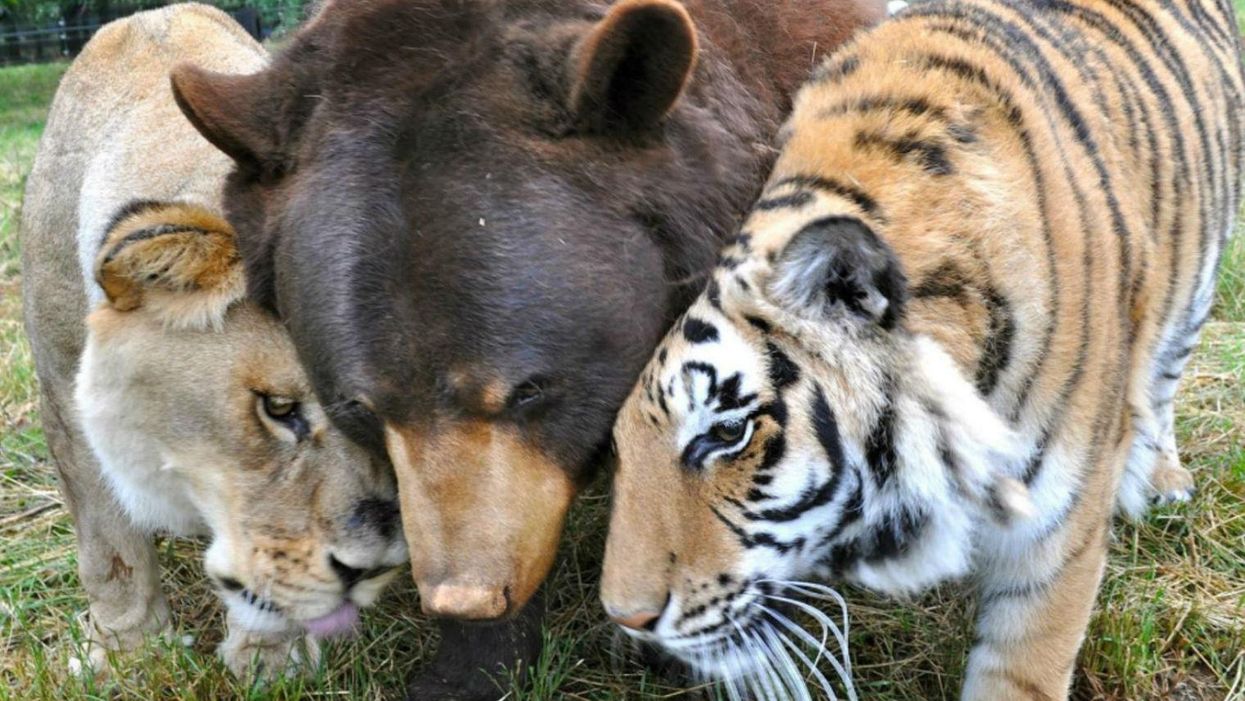 People: grab some tissues, tragedy has struck.
The BLT as we knew it - with Baloo the American black bear, Leo the lion and Shere Khan the Bengal tiger - are no more.
The ultimate bromance came to a sudden and devastating end after Leo the lion passed away earlier this month as a result of liver complications.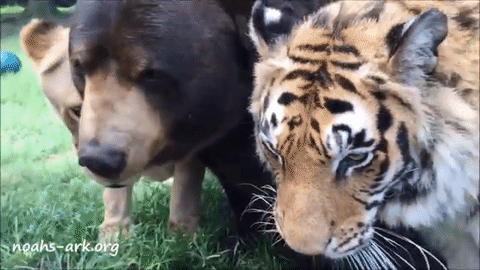 People everywhere are mourning his death:
The trio had been found during a drugs raid in Atlanta Georgia fifteen years ago, just a few months old, malnourished and kept in cages under the house.
Inseparable since then, the three had been living together in Noah's Ark Animal Sanctuary since.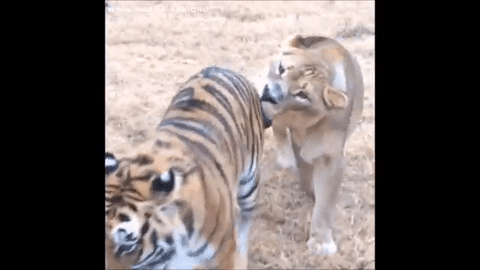 Their brotherly love evoked the warm and fuzzies...
And their unlikely friendship rivalled The Fox and the Hound and the Jungle Book
You can watch the sanctuary's tribute video, below. We dare you not to cry.
Given the sad state of affairs, we think their friendship ought to be immortalised in film (Disney are you listening?).
Think Morgan Freeman for Shere Khan, Bill Murray for Baloo and Liam Neeson for Leo.
Let's make this happen.