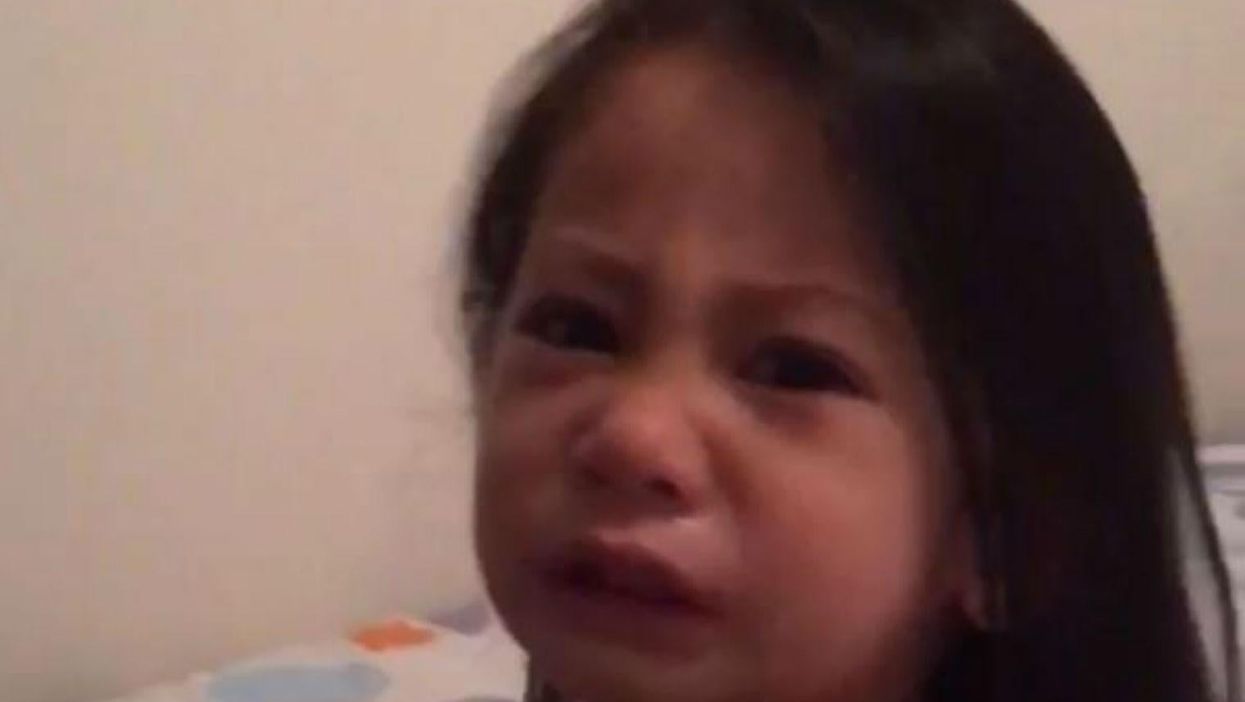 Getting your period is a traumatic affair.
It's worse when your three-year-old sister accidentally witnesses it.
That's exactly what happened to 16-year-old Meeiah Tolentino, when her little sister Rain walked in on her while she was on the toilet.
Tolentino shared her sister's reaction on Twitter:
Her baby sister thought she was dying you see.
Rain had only been in the toilet a few moments before her cousin had pulled her out, but it was long enough for the trauma.
Some women empathised with her
And told her how cute Rain was
But most people were crying with laughter
While Rain had probably got one of the scariest lessons of her young life, she quickly bounced back to her "happy" self. Tolentino told BuzzFeed:
Two minutes after the video she totally forgot what happened and went [back] to her normal, happy, self.
Moral of the story? Shut the door when you're using the loo.
More: When a man told her to get a better sports bra, this woman had a brutally simple response
More: No one can stop talking about Cristiano Ronaldo and that moth in the Euros final