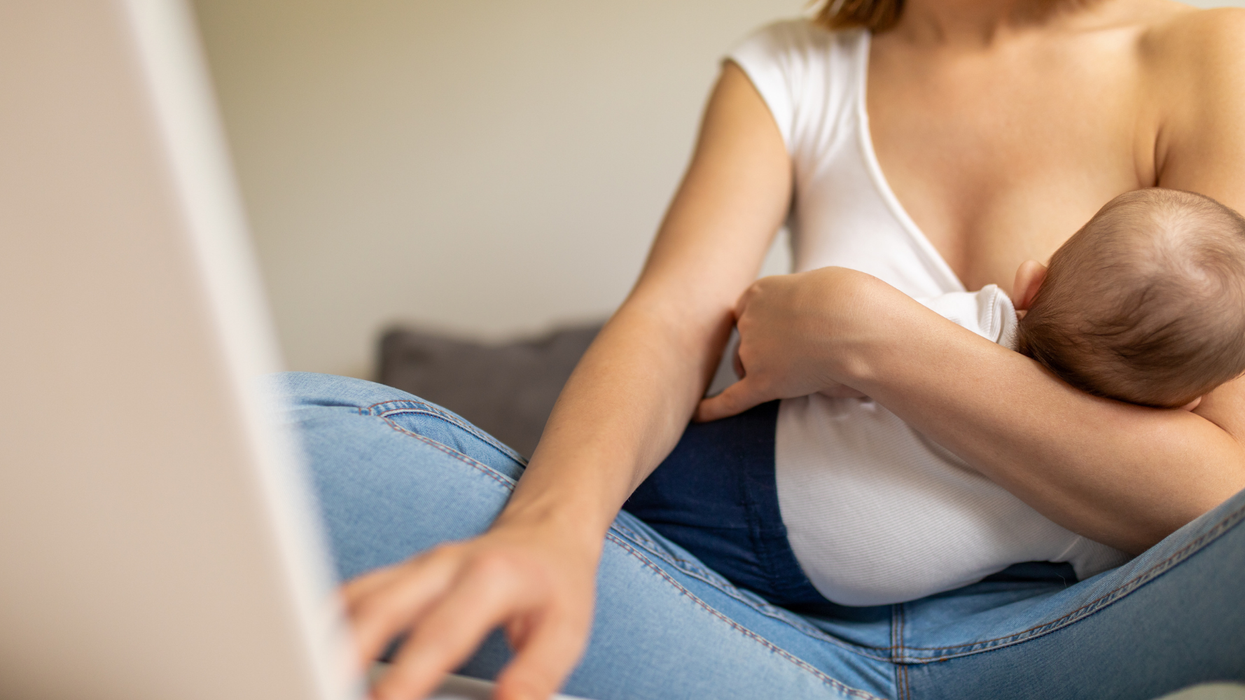 iStock
The virtual classroom has become a norm for the majority of students as the pandemic has largely closed off in-person learning.
This has meant that the home has come into the classroom, so the needs of children and background noise cannot simply be left at the front door.
One mother, Marcella Mares, sought to balance the needs of her 10-month-old daughter and her classes by having both her microphone and her camera off. That way, she wouldn't interrupt any classes.
Her professor, however, wasn't impressed, and told her it was class protocol to have students to turn on cameras and microphones during online classes, for attendance purposes.
As a compromise, Mares told her professor she would have her camera and microphone on for class, and quickly switch it off when she needed to breastfeed.
Her teacher's response was less than supportive: "I am glad to hear that you can have your camera and microphone on, but please do not breastfeed your daughter during class time because it is not what you should be doing," the professor replied. "Just do that after class."
While babies have a lot of great qualities, patience isn't one, and respecting a class schedule isn't either. So, it's understandable that Mares wasn't best pleased by this response.
"I was upset about it," she said. "I didn't like the feeling of him telling me what I can and can't do with my baby, especially in my own home because school is online right now."
Many people have spoken out in support of Mares, after being outraged that she is was told she can't feed her child in her own home.
Some people are pointing out the importance of letting mothers work on their education while also caring for the children, noting that the two aren't mutually exclusive.
As a mother who has had to nurse her daughter countless time on a work zoom, I hope we can normalize a mother feedi… https://t.co/Q0r74hi3y6

— Angelina Hernandez (@Angelina Hernandez) 1601995872
Others are pointing out that food is a rather necessary element of survival.
Was she supposed to just let her baby starve or...... https://t.co/t0byh25Ume

— Camille (@Camille) 1602020084
Mares complained to the senior management of her college and it was confirmed she'd be allowed to breastfeed her child in class, without ceasing to participate.