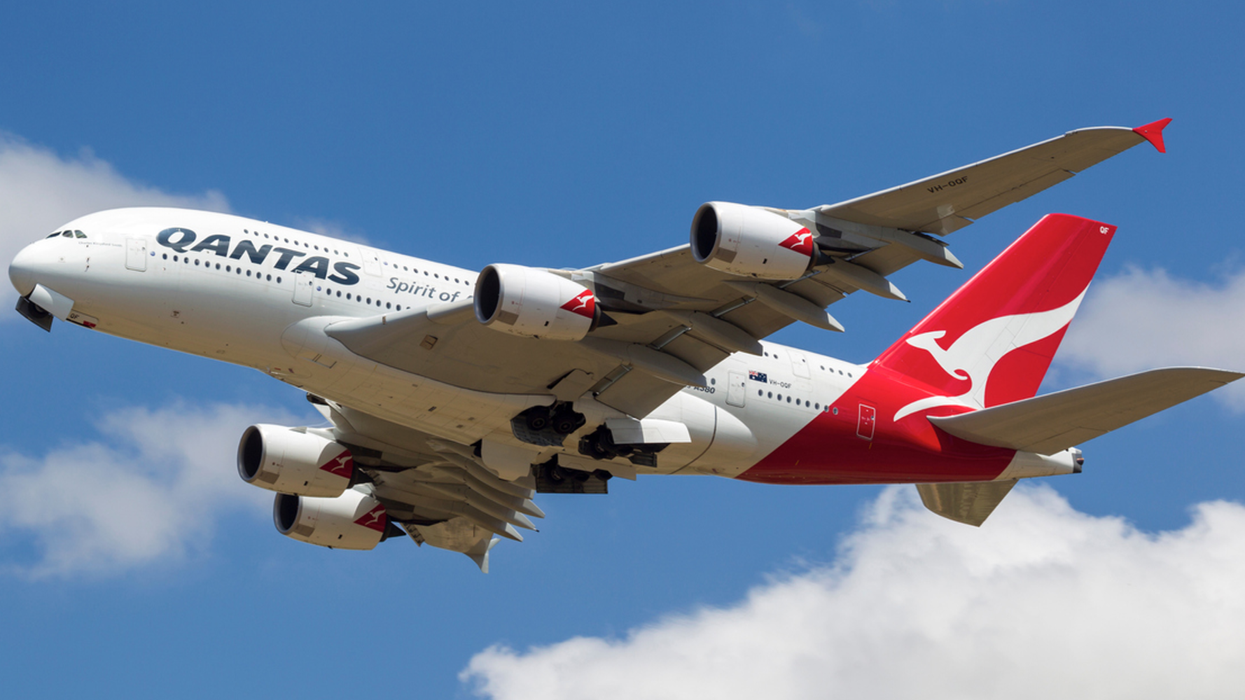 iStock/Getty Images
In 1985, Talking Heads sang about a 'Road to Nowhere' but we're not sure if we've ever heard of a 'Flight to Nowhere'.
Well, because 2020 is a really strange year, an actual flight to nowhere is happening and tickets have already sold out – just 10 minutes after going on sale.
Australian airline Qantas is offering people this unique experience, which is essentially a seven-hour scenic flight that starts in Sydney, Australia and ends in Sydney, Australia but allows passengers to see some of the awe-inspiring sights of the country, such as Ayers Rock and the Great Barrier Reef, all while staying within Australia's pandemic travel restrictions.
A spokesperson for Qantas said:
It's probably the fastest-selling flight in Qantas history. People clearly miss travel and the experience of flying. If the demand is there, we'll definitely look at doing more of these scenic flights while we all wait for borders to open.
The flight, on a Boeing 787, will take off on 10 October and reportedly cost passengers between $575 (£445) and $2,765 (£2,145).
The aircraft was originally purchased in order to fly people non-stop from Australia to the UK but that obviously isn't going to be happening anytime soon.
Another one of their so-called 'joy flights' will allow passengers to fly from Melbourne to Antarctica for $1,199 (£656).
Although much of that flight is over the sea, once the plane is over Antarctica, those on board will be able to move around to get a better look at the icy continent.
A Qantas spokesperson added:
While over Antarctica, most passengers get up from their seats and move about the aircraft, allowing everyone on board to enjoy excellent viewing opportunities.

The aircraft flies in long sweeping 'figure-eights' over various points of interest to allow these spectacular sights to be viewed from both sides of the aircraft.
While this sounds like a fun idea and still allows people to 'travel' during the pandemic, we can't help but think that this isn't the most environmentally friendly approach to air travel, especially when the climate crisis is becoming a more prevalent topic than ever but, to each their own.