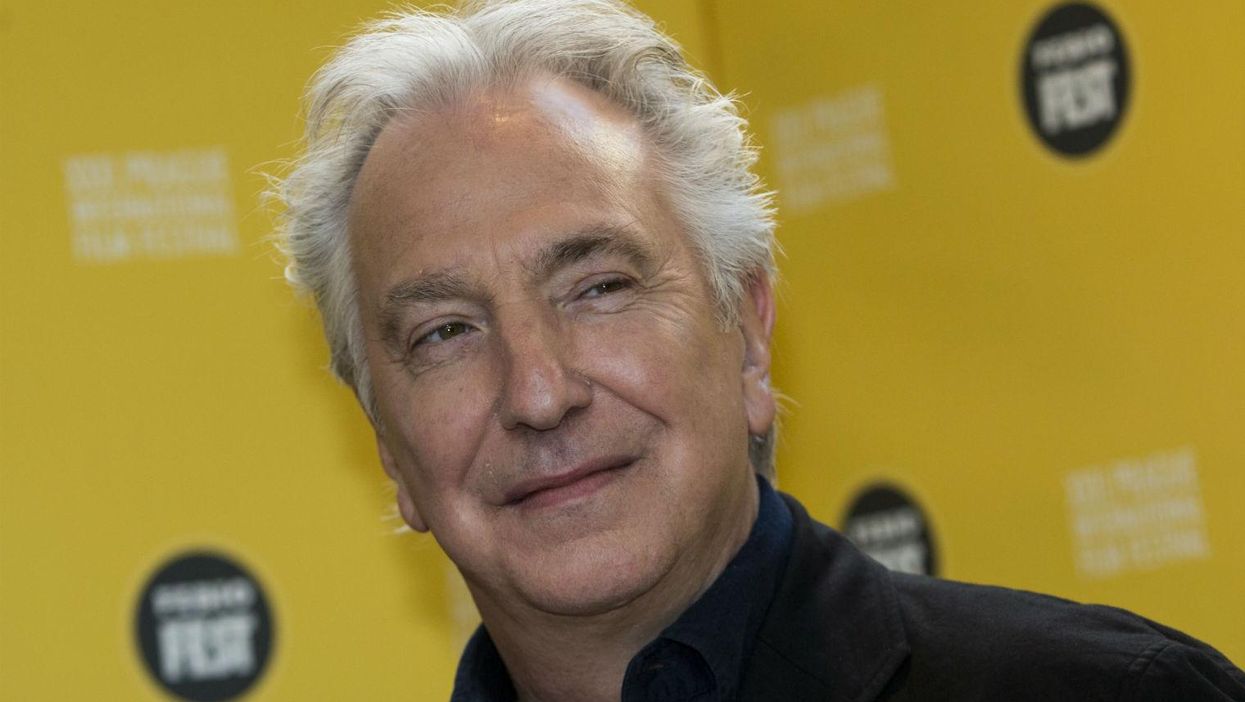 Legend of stage and screen Alan Rickman has died of cancer at the age of 69.
The star was beloved for his role as the complex Severus Snape in the Harry Potter films, but also for playing a slew of favourite baddies in Die Hard, Robin Hood and Galaxy Quest and in countless Shakespeare productions.
During an episode of QI a few years ago, Rickman's friend and colleague comedian John Sessions was talking about Hollywood's tendency to cast British actors as villains, which gave rise to a spot-on impression of what he called a "high octane version of the English villain - getting an English villain to play a German villain".
As well as doing a few uncanny impersonations of Alan Rickman's role as the evil Hans Gruber in Die Hard, Sessions told the panel a lovely anecdote about how Rickman apparently hated being so good at playing the bad guy, and longed to be the "hero in the white shirt".
When asked about this propensity to play evil characters by a child once, Sessions said Rickman replied:
I don't play villains. I play very interesting people.
Watch the three-minute long clip below, with the first impression starting at around the 15 second mark: