ISTOCK
In a landmark ruling, the highest court in the European Union has declared on that all EU citizens – whether in same-sex or heterosexual relationships – can bring their non-EU spouses into their country to live with them, regardless of whether that member state recognises same-sex marriage.
The Court of Justice of the European Union ruled in favour of Relu Coman, whose request to bring his American husband into Romania – where same-sex marriage is not yet legal – had been denied.
The Court of Justice ruled that the term "spouse" is not gendered, meaning that anyone can now live with their husband or wife in any EU country regardless of gender. While this secures equal residency rights for same-sex partners, this does not mean that all 28 countries in the EU have to allow same-sex marriages.
The court said:
Although the member states have the freedom whether or not to authorise marriage between persons of the same sex, they may not obstruct the freedom of residence of an EU citizen by refusing to grant his same-sex spouse, a national of a country that is not an EU member state, a derived right of residence in their territory.
The road to victory has been long for Coman and his husband Clai Hamilton, who began their challenge against the Romanian government six years ago. The Romanian authorities initially told Coman that, despite freedom of movement laws and spousal rights within the EU, his husband could only live in Romania for three months.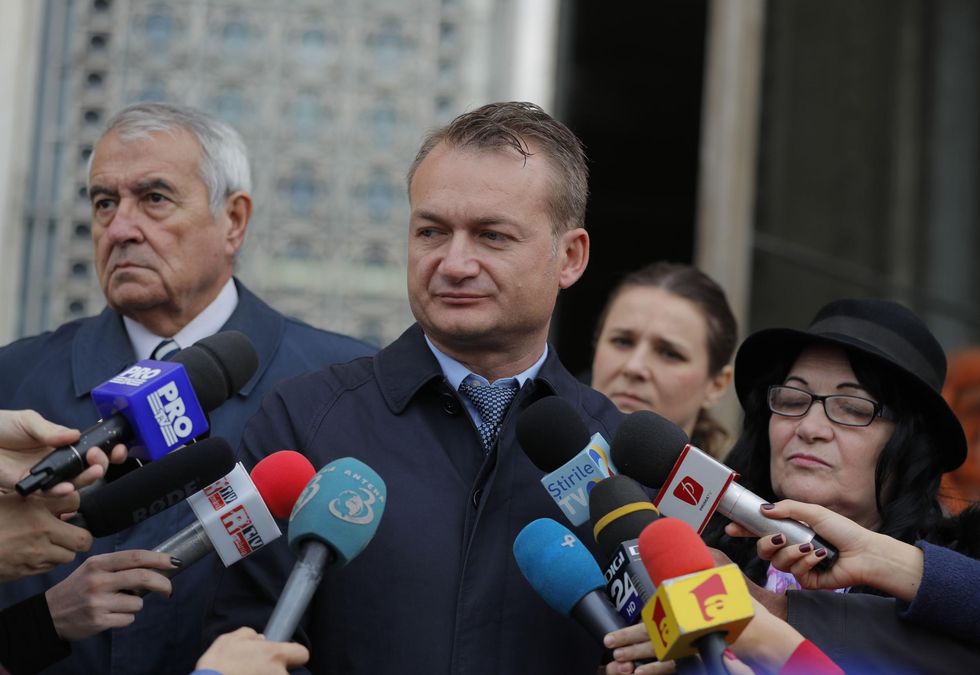 Adrian Coman addresses the media as he leaves the Constitutional Court of Romania next to his parents
Following the ruling this morning, Hamilton tweeted the pair's excitement at the decision.
Coman said:
We can now look in the eyes of any public official in Romania and across the EU with certainty that our relationship is equally valuable and equally relevant.

We are grateful to the EU Court and to the many people and institutions who have supported us, and through us, other same-sex couples in a similar situation. It is human dignity that wins today.
Although this will have little impact on EU nations where same-sex marriage is legal, such as Belgium, Denmark, Finland and France, the benefit will be felt by LGBT+ people in countries that do not recognise same-sex marriage. Currently there are no gay partnership rights in Bulgaria, Latvia, Lithuania, Poland, Romania and Slovakia.
The ruling will be welcomed by LGBT+ campaigners, after ILGA Europe's annual Rainbow Index revealed a troubling lack of progress in LGBT+ rights across the continent. The UK fell one place to fourth, whereas Malta topped the list for the third consecutive year.