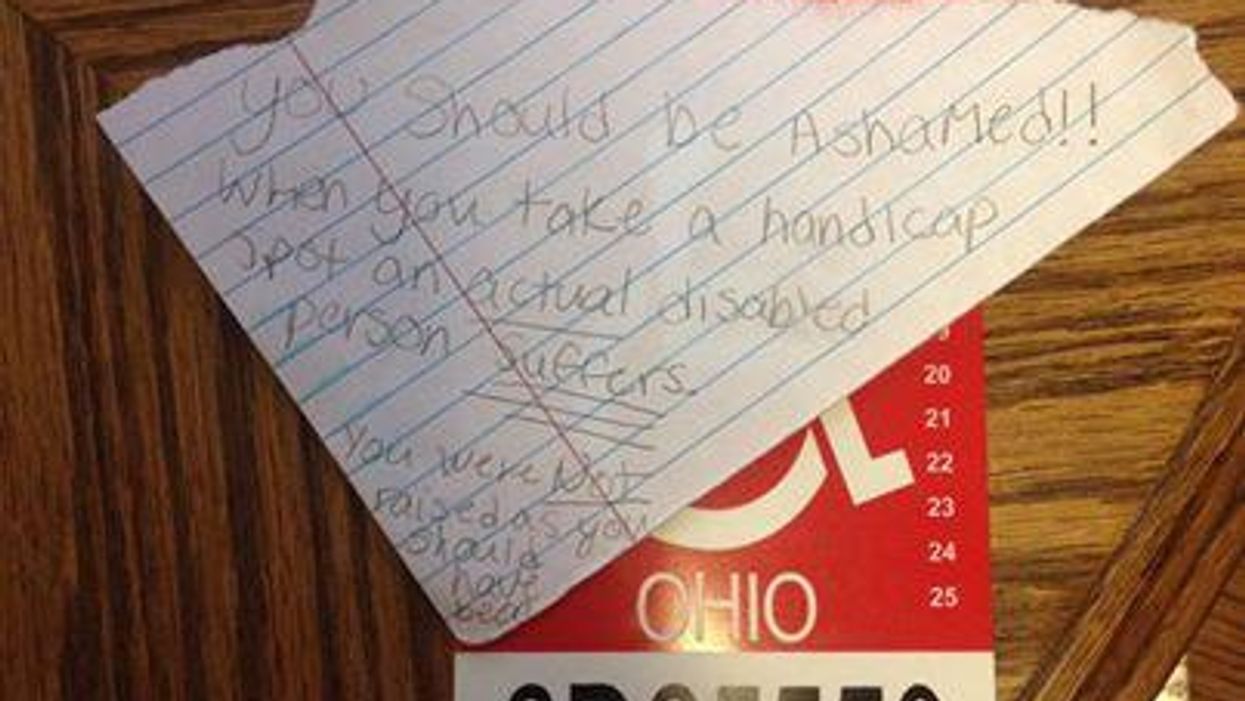 A mother has written an impassioned response to the person who left an angry note on her daughter's car after seeing her park in a disabled bay.
"You should be ashamed!! When you take a handicap spot an actual disabled person suffers. You were not raised as you should have been," the original note read.
However, little did the person realise that Corinna Skorpenske's daughter has suffered from lupus since she was 16 years old.
Writing on Facebook, Skorpenske, from Columbus Ohio, explained to the person who left the note, as well as others ignorant of "'ghost' diseases" just how difficult life is for her daughter.
Wishing so much for you to have stopped and talked to this amazing person before leaving this. If you had, you would have known that my daughter has a disease.

Since she was 16 years old, she has been suffering from lupus. Basically, her immune system thinks her body inside and out is something bad and attacks it.

It started with her joints swelling and the pain being so bad she could hardly walk. But she continued going to school and keeping up with her community service.
Skorpenske goes on to detail the suffering her daughter has endured and the medical care she has had to go through.
She ends the post, which has been shared over 200,000 times, by saying:
It is my wish to find you. Not to tell you how wrong you were in leaving that note and how you might have turned my daughter's day bad. But to give you the opportunity to meet My Girl. I think you would love her.
You can read her full response on Facebook here: