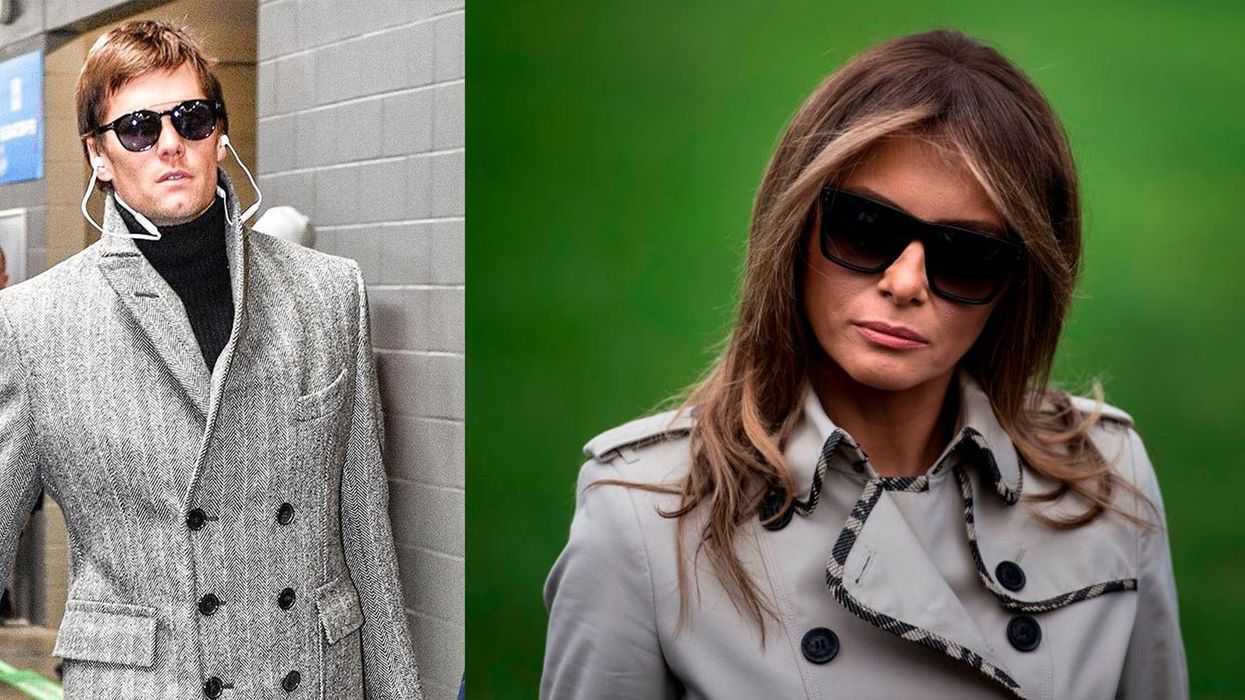 NFL/Instagram/BRENDAN SMIALOWSKI/AFP/Getty Images
Tom Brady of the New England Patriots is one of the biggest stars in NFL history.
The 40-year-old is one of only two players to have won five Superbowls, has a net worth of $180 million and is married to supermodel Gisele Bundchen.
To put it bluntly, he's kind of a big deal. However, all that fame and fortune haven't afforded him much of a fashion sense - or at least one that isn't easily mocked.
As the Patriots arrived at the US Bank Stadium in Minneapolis last night for the Superbowl, Brady opted to wear a grey duffel coat, black turtleneck and sunglasses combo.
Most of the time this would have been considered quite a smart and sophisticated look for a sportsman - but this is the Superbowl and millions of people were watching.
Once they saw Brady's outfit, they couldn't help but notice a striking resemblance to First Lady Melania Trump.
A more disturbing theory developed from these images. A few months ago people were convinced that there was a Melania body double.
That conspiracy wasn't proven to be true but maybe, just maybe, it was Tom Brady after all.
Melania wasn't the only person that Brady was compared to.
In case you haven't heard the result, the Patriots lost 41-33 to the Philadelphia Eagles, making it a bad night all round for Brady.
HT Lad Bible