The complete and utter absurdity of the GOP presidential candidacy has been perfectly summarised by a one Donald J Trump. Again.
While the rest of the world attempts to recover from former governor of Alaska Sarah Palin's incomprehensible "right-winging, gun-slinging" endorsement speech, the Republicans continue to spew total gunk.
During a rally at Dordt College in Iowa on Saturday, Trump said...
I could stand in the middle of Fifth Avenue and shoot somebody, okay, and I wouldn't lose any voters, okay? It's, like, incredible.
And, yes he did make gun fingers at the audience... who laughed and applauded him.
There were a total of 373 mass shootings in the United States in 2015, an average of more than one per day.
Here's how that looks when incidents are racked up day by day:
Here's how that looks in terms of the number of people shot:
What's more, as the rhetoric around gun control in the US heats up, here's a reminder that almost half of Americans think that mass shootings are a fact of life.
Research by YouGov has shown that 48 per cent of Americans think mass shootings "can be stopped", whereas 35 per cent think they are a "fact of life".
Another reminder... Trump is still topping the polls.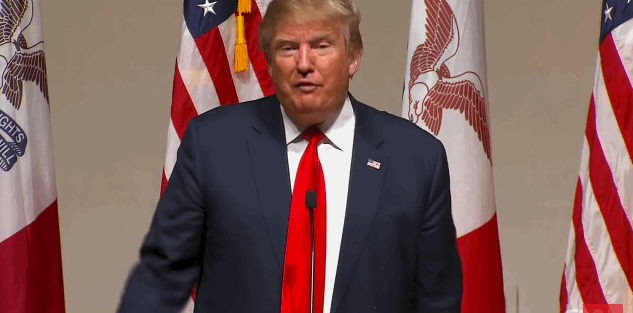 The featured maps were made thanks to data from the Gun Violence Archive, whose definition of a mass shooting is "four or more shot and/or killed in a single event [incident], at the same general time and location, not including the shooter."