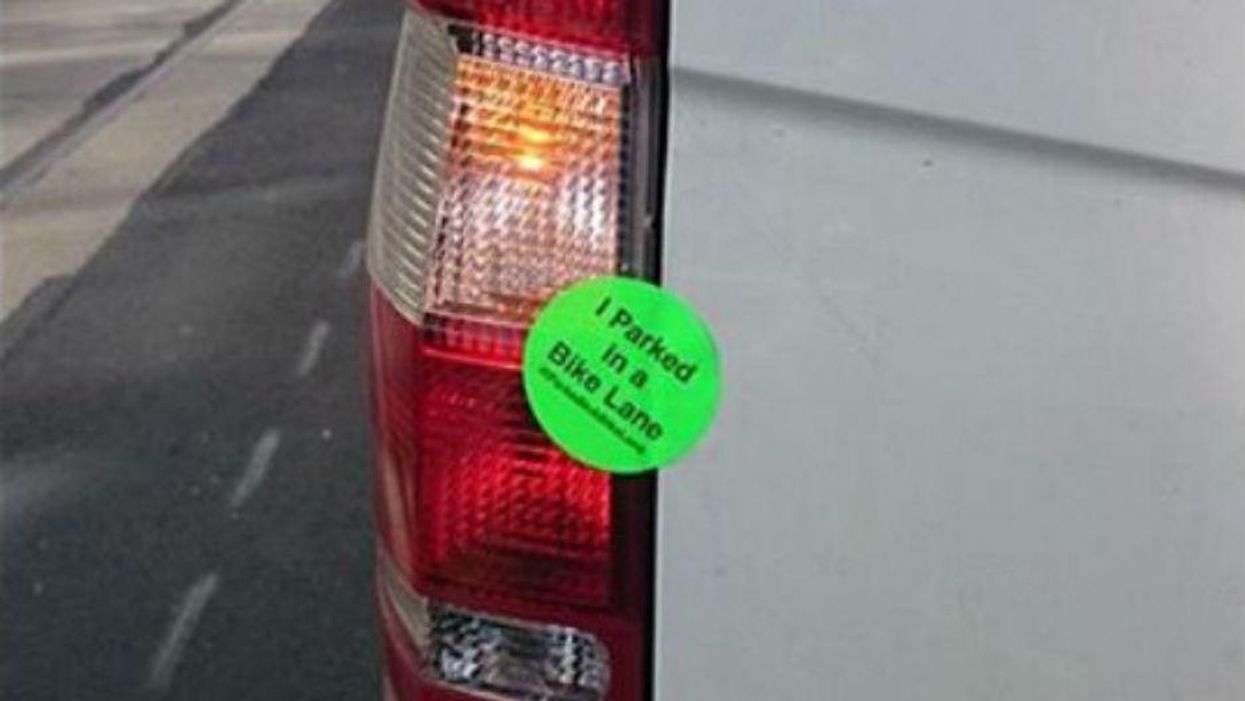 A pair of vigilante cyclists have taken to placing bright green 'I parked in a bike lane' stickers on the cars of drivers and then shaming them with the evidence on social media.
After launching the idea last week with the #IParkedInABikeLane hashtag campaign, the pair's exploits seem to have divided opinion in their home city of Toronto, Canada.
They post photographic evidence on an Instagram account and are now selling the stickers via their website, which they hope will help to spread the message and prevent cars from parking inconsiderately in future. In a week, they have sold 2,500 stickers around the world, with people from as far afield as Germany, the UK, Australia and Singapore buying them.
The group's founder, who wishes to remain anonymous told i100: "Since last week I've gotten several hundred emails from people worldwide raving about the idea and asking for stickers."
"I feel like the response proves the need. It's not just us and our friends - this is a public issue that needs to be addressed."
When I ride on the road and take the lane (as I'm legally allowed to do) I get honked at, harassed, passed dangerously close, or told to get off the road and ride on the sidewalk.
The group's founder, speaking to i100