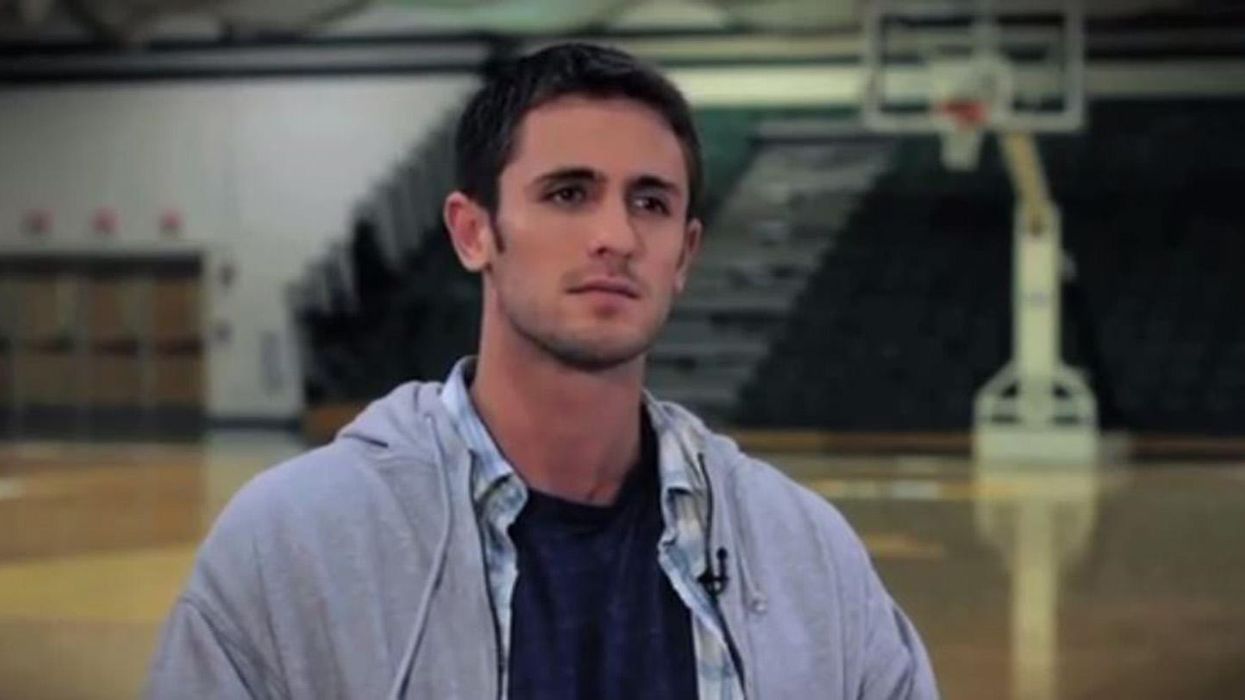 Following the sentencing of Brock Turner to six months jail time for raping an unconscious Stanford university student, outcry has erupted at the leniency of the sentence.
Turner has been sentenced to six months in county jail for three counts of sexual assault.
Prosecutors asked for six years in jail, but Judge Aaron Persky sentenced him to only six months in jail and probation.
There are currently two petitions on Change.org calling for Judge Persky's removal from the bench, one of which has passed over 250,000 signatures and reads:
Judge Persky failed to see that the fact that Brock Turner is a white male star athlete at a prestigious university does not entitle him to leniency.
The leniency shown to Brock has been a subject consistent on social media, and parralels have been drawn to a satirical article from 2011.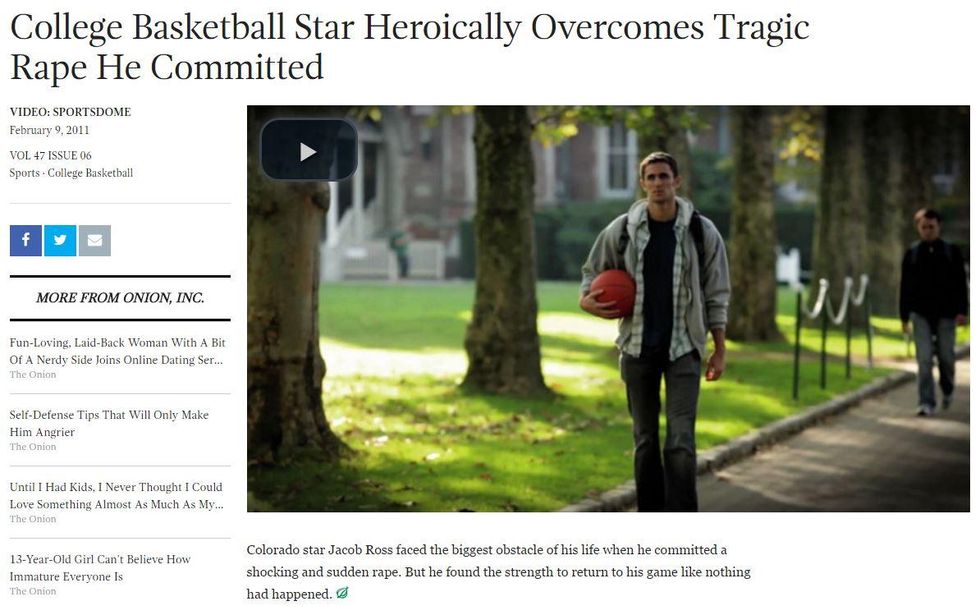 The Onion piece, which is headlined 'College Basketball Star Heroically Overcomes Tragic Rape He Committed', features a parody documentary about the sexual attacker in a lambasting of sympathetic media coverage of assailants.
The documentary features narrations such as...
He's refusing to let what happened to the girl he raped define him.
...which bring the disassociation and blame-shifting into sharp relief.
It's been reshared frequently today on social media as a result:
More worth your time is reading the victim's letter, which Santa Clara County District Attorney Jeff Rosen called:
The most eloquent, powerful and compelling piece of victim advocacy that I've seen in my 20 years as a prosecutor.
More:Someone fixed the letter the Stanford rapist's dad wrote in his son's defence
More from the Independent:Stanford rape case: Friend of Brock Turner calls sexual assault conviction 'political correctness'