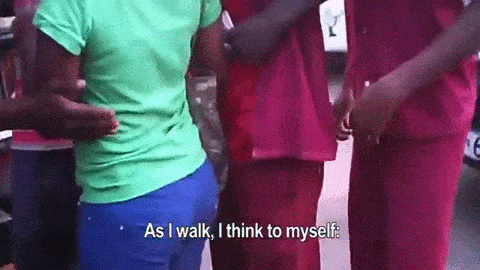 This footage was captured by Fatuma, a 32-year-old living in Kenya.
The technology was provided by Videre, a secretive human rights organisation that uses hidden cameras to expose injustice across the world.
They provide the training, technology, and support for people to use the tiny devices and help verify and distribute the recordings.
Videre are evangelical about what they do. As the group's co-founder Oren Yakobovich, an ex-Israeli soldier, says of the technology: "I used to carry a big gun. Now I'm carrying this. A much more powerful and more effective weapon."
Yakobovich was inspired to help start the group after working with B'tselem, an Israeli NGO that works to expose human rights abuses in the Occupied Territories.
The group distributed cameras to 100 Palestinian families living in the West Bank, helping to expose Jewish settlers' beating Palestinians in one instance and also showing an IDF soldier shooting a blindfolded and handcuffed prisoner in the foot.
This TED talk explains where Videre started, and where the group are going.
"Today we are working with hundreds of activists undercover, both to understand the situation on the ground and [see] which images are missing", he says.
More: Why is a site exposing human rights abuses in Gaza under attack?