Headlines were made across the country earlier this week after a police officer in Manchester screamed "Allahu Akbar" (God is great) before detonating a fake explosive during an anti-terror training exercise.
As the Independent reported, the Greater Manchester Police force later apologised amid accusations that it had risked fuelling anti-Muslim prejudice. But at the same time, several front pages claimed the apology was a sign of political correctness going too far.
While Britain was caught up in a debate over the use of two words in a training exercise, more than 80 innocent people were murdered in Baghdad.
The attack, claimed by terrorist group Isis, consisted of three explosions targeted at Shia areas of the Iraqi capital and at a police checkpoint.
While the attacks also made headlines, it's fair to say they went more unnoticed by the public as a whole than events in Manchester, as the share counts on these two screengrabs demonstrate:
Manchester
Baghdad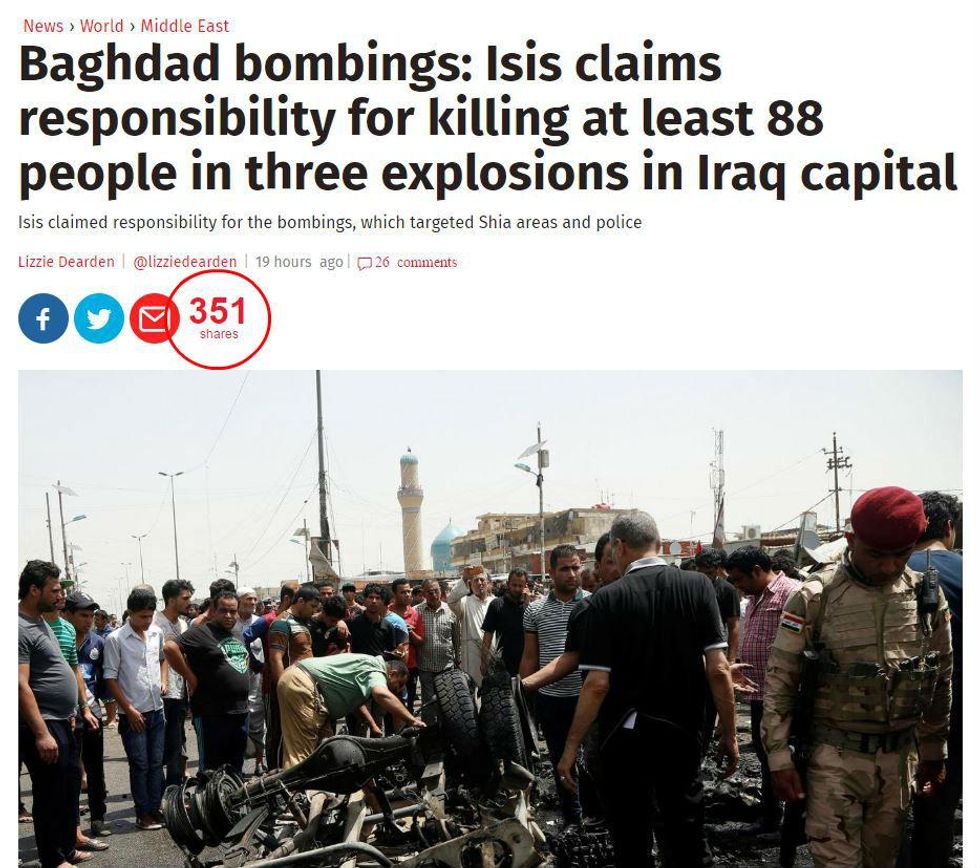 The seeming lack of interest from those in western Europe on events in the Middle East, which has been a source of strong criticism in the past few years, was encapsulated by this tweet which initially shocks and then shames the reader: