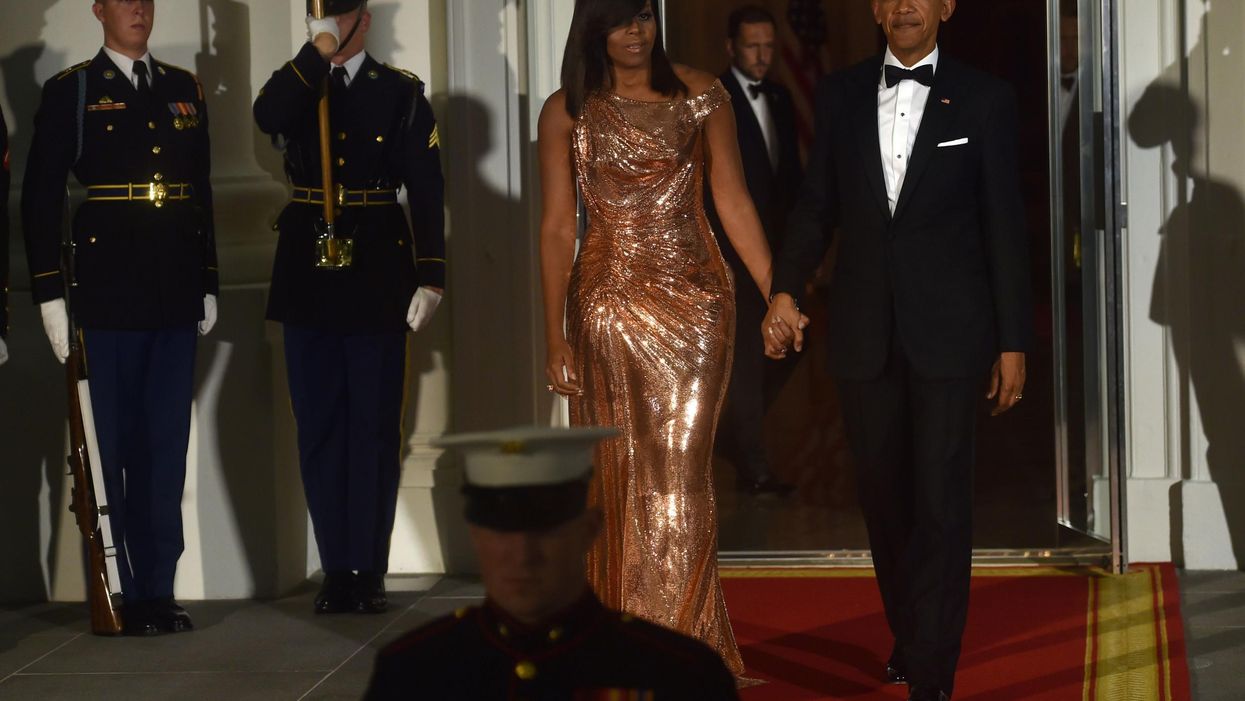 Getty Images/NICHOLAS KAMM
On Tuesday night, Michelle Obama and husband Barack hosted her final state dinner at the White House.
the First Lady welcomed Italian Prime Minister Matteo Renzi and his wife Agnese Landini in an Atelier Versace gown.
The dress, like most of Mrs Obama's outfits, has been widely praised as stunning.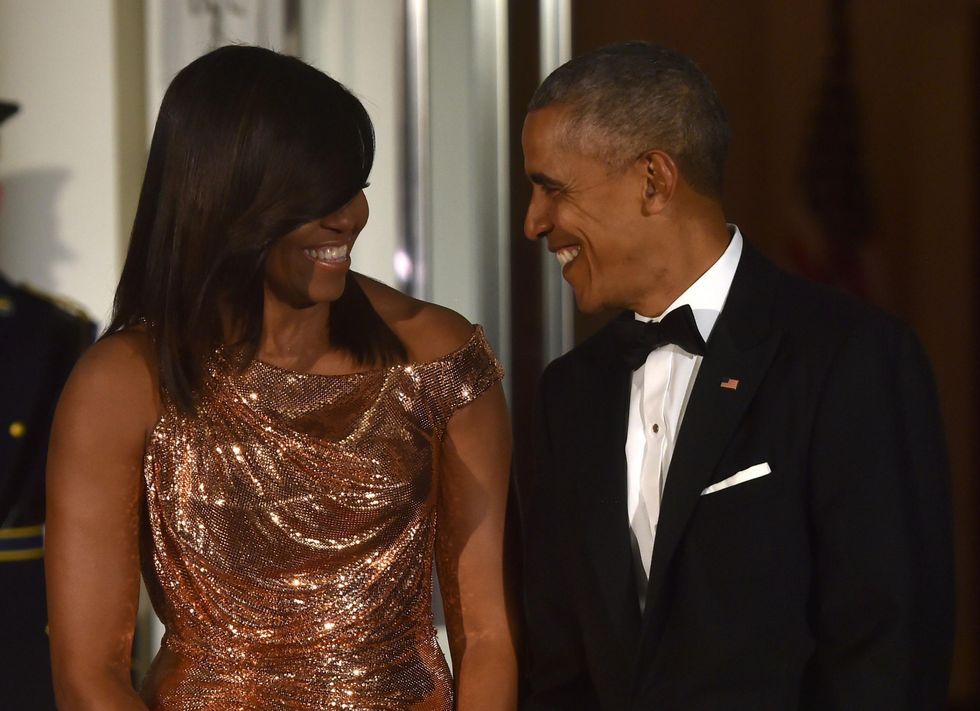 Picture: Getty Images/Nicholas Kamm
But according to the New York Times, FLOTUS extraordinare was doing more with her gown than just slaying.
She was "sending a powerful message".
Firstly, the choice of designer was diplomatic, like many of her state dinner outfits - a nod to one of Italy's most pioneering fashion houses.
Picture: Getty Images/YURI GRIPAS
Second, the dress was designed by Donatella Versace herself.
She's a powerhouse woman in her own right who, amid doubts over her abilities, took over her brother's company after he was murdered in Miami and made a success of it.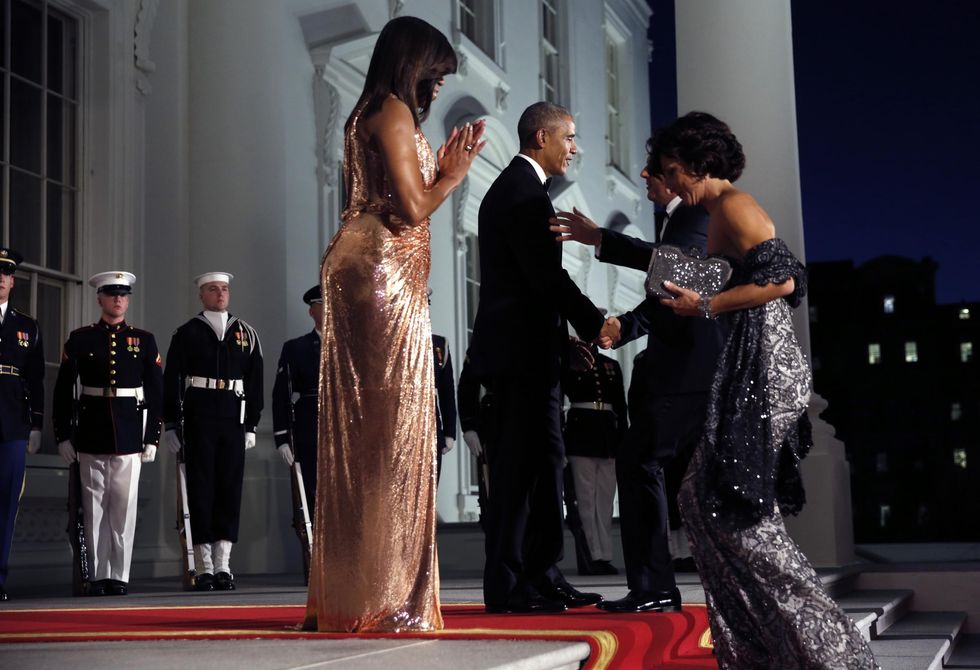 Picture: Getty Images/Nicholas Kamm
Thirdly, the timing is noteable. This is the first time Mrs Obama has appeared in Versace.
According to a company spokeswoman, the gown was designed specifically for her.
Last month, Versace showcased a new women's wear collection, which she described as "all about a woman's freedom: freedom of movement, freedom of activity, freedom to fight for their ideas, freedom to be whomever you want to be."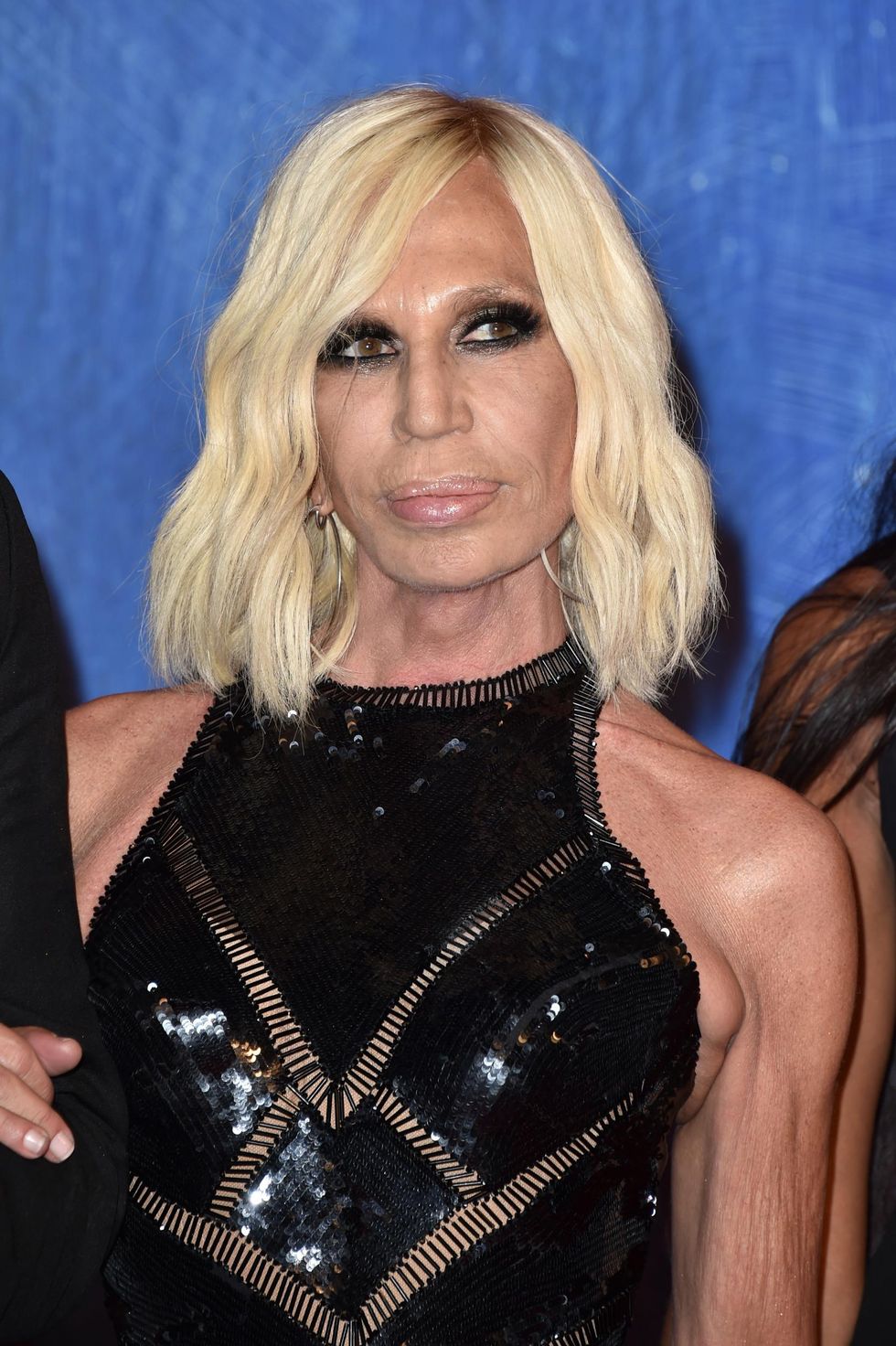 Picture: Getty Images/ Pascal Le Segretain
That resonates with the message in Mrs Obama's unpredecented speech in New Hampshire last week.
The First Lady, with an emotional and personal delivery, harshly denounced Trump's disgraceful sexism and spoke up for women's rights and female empowerment.
Finally, the structure and material of the dress was noted as echoing this message.
The rose gold chain mail implies strength, armour, power and invulnerability as well as beauty and style.
I am humbled and honoured to have the opportunity to dress the first lady of the United States, Michelle Obama. Thank you Michelle for all the things you did for America and for the rest of the world, for the women in the US and the rest of the world.
- Donatella Versace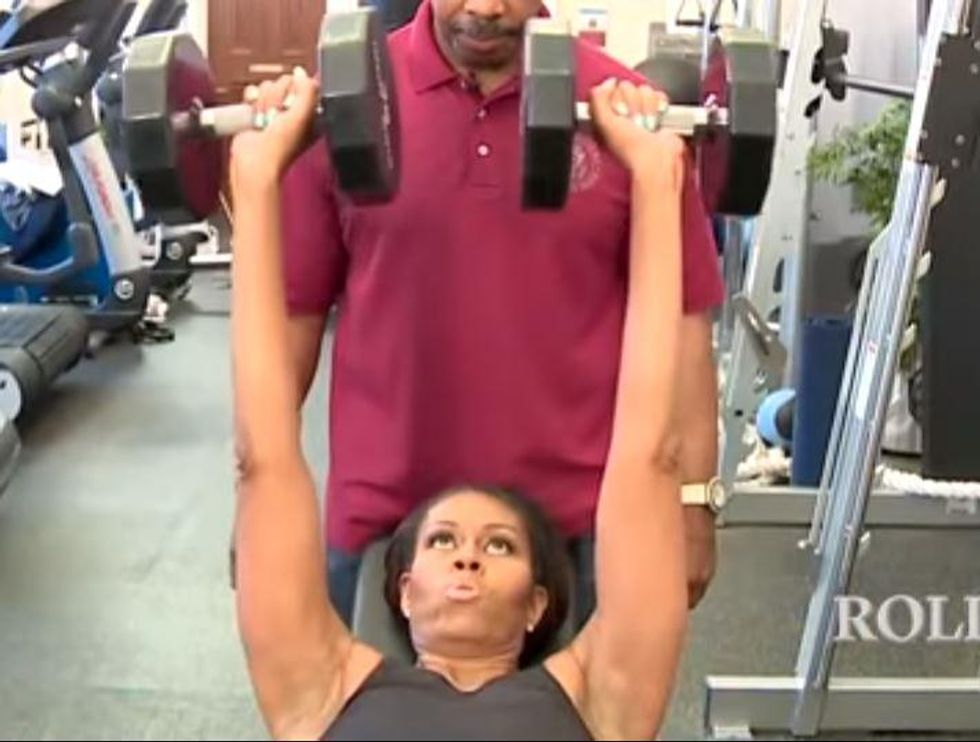 Picture: Screenshot / YouTube
Michelle Obama, one of history's most beloved First Ladies, will be sorely missed.
FLOTUS FOR PRESIDENT!
More: Donald Trump's inner circle knows he has lost
More: Donald Trump's reaction to Barack Obama's victory in 2012 is a terrifying signal of what's to come