A recent article in the Lancet warned that the expansion of China's middle-class was being accompanied by a huge increase in the amount of alcohol being consumed.
In 1978, the country's per capita alcohol consumption - excluding non-drinkers - was 2.5 litres per year, but by 2010 that figure was 6.7 litres and now it is 15.1.
The health journal article's authors note that the social and health issues related to alcohol misuse "have been largely neglected" by the Chinese government.
But although China's alcohol consumption is soaring, it is still a long way behind other countries.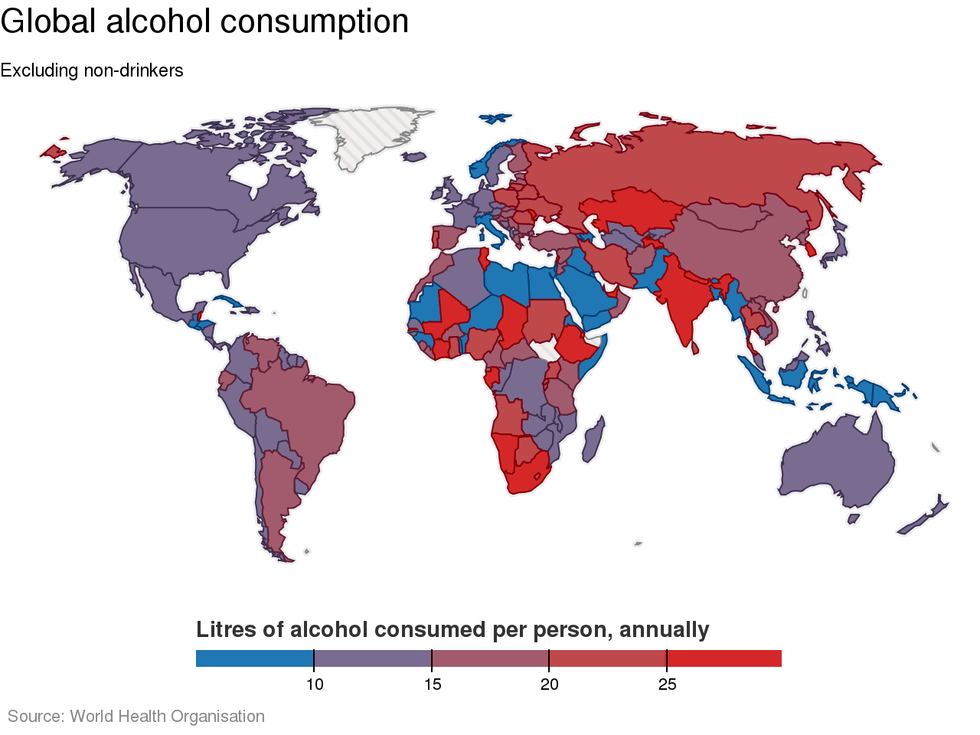 Excluding teetotallers, people in Chad and the United Arab Emirates are the world's biggest drinkers, consuming an average of 33.9 and 32.8 litres of alcohol annually.
The UK is far behind meanwhile, with British drinkers consuming an average of 13.8 litres every year.