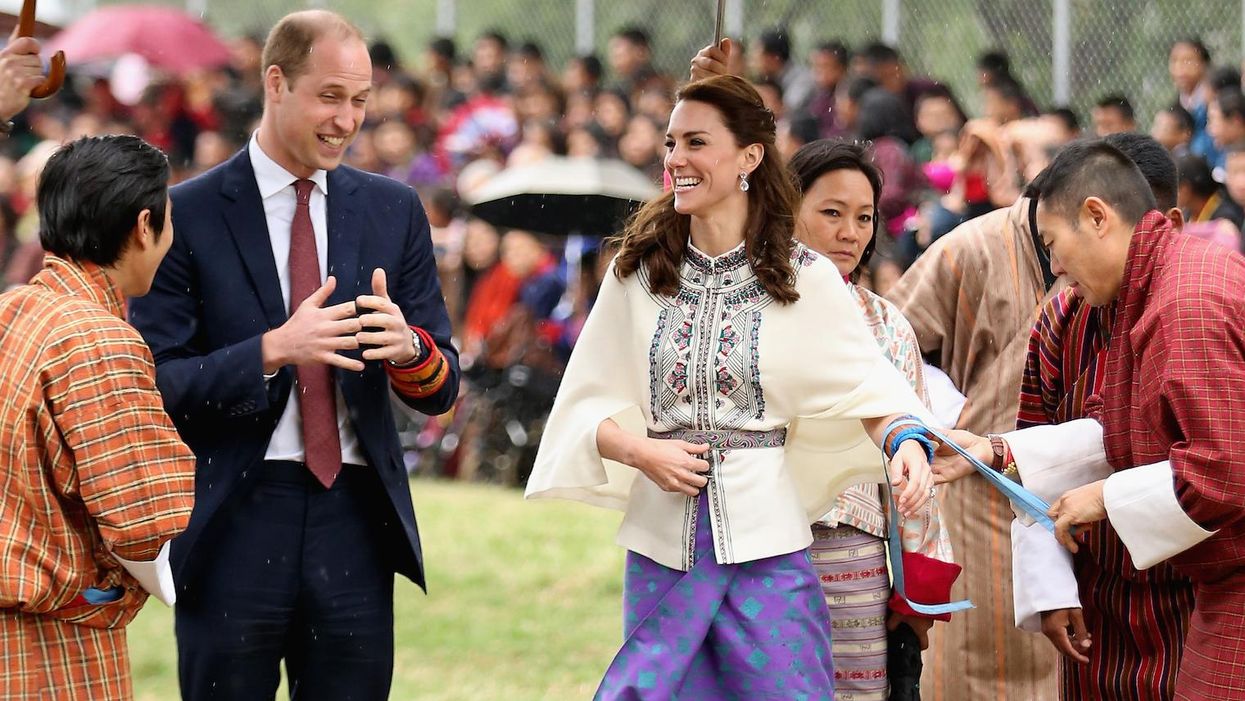 The Duke and Duchess of Cambridge are currently in Bhutan, following their state visit to India, to meet the country's king and queen.
During their visit, they were treated to a spot of archery, Bhutan's national sport, at the Changlingmethang National Archery Ground.
Standing 50 yards away both Wills and Kate failed to hit the target, with Will's arrow going way over the top, flying over the bank behind the target and headed towards a nearby road...
Watch the full video, below:
According to the Evening Standard's royal editor, William said:
Did that clear the bank? Because it looked like it did. I don't want to cause a crash.
Picture: Chris Jackson/Getty Images
I hope I haven't killed a driver or that man on the bridge.
Let's hope.
The Duke and Duchess then stepped aside to watch the professionals - at which point the crowd began to sing short, loud verses, like chants at a football match.
When the pair asked what the chants were, Sonam Karma, a Bhutanese Olympic committee official revealed that they were rude distraction songs aimed at the competitors.
You're bald. You're a baldy. Your nose is really big. We hope your private parts are as big.
Picture: Chris Jackson/Getty Images