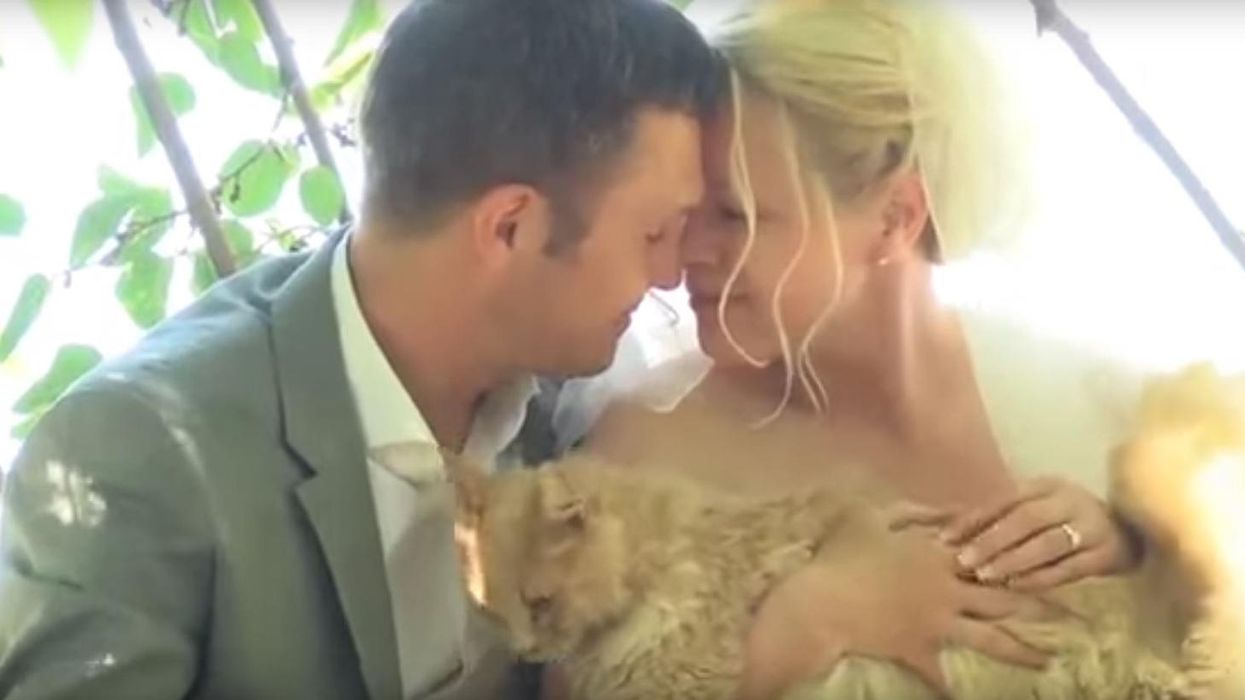 Louise Veronneau and Dominic Husson were married Tuesday morning, after dating for three years, just outside the city of Parlier, California.
The Canadian couple met in Montreal and they have a passion for animals, so they decided to get married at an animal sanctuary called Cat House on the Kings – in front of 1,100 cats.
Louise visited the sanctuary, which has been home to 24,000 cats and 7,000 dogs since it opened 24 years ago, during a 2012 trip to California.
She decided to return after falling in love with the sanctuary, a wish fulfilled on her wedding day.
Louise told KFSN:
I feel in love, I feel in love with the work Lynea and her team is doing for the cats and the rescuing.
Dominic said:
We are both animal lovers and it was easy. She is a great person, that is why I married her.
Watch the full video below:
When asked what they thought of the wedding the guests said:
Original picture: Reuters/Thomas Peter