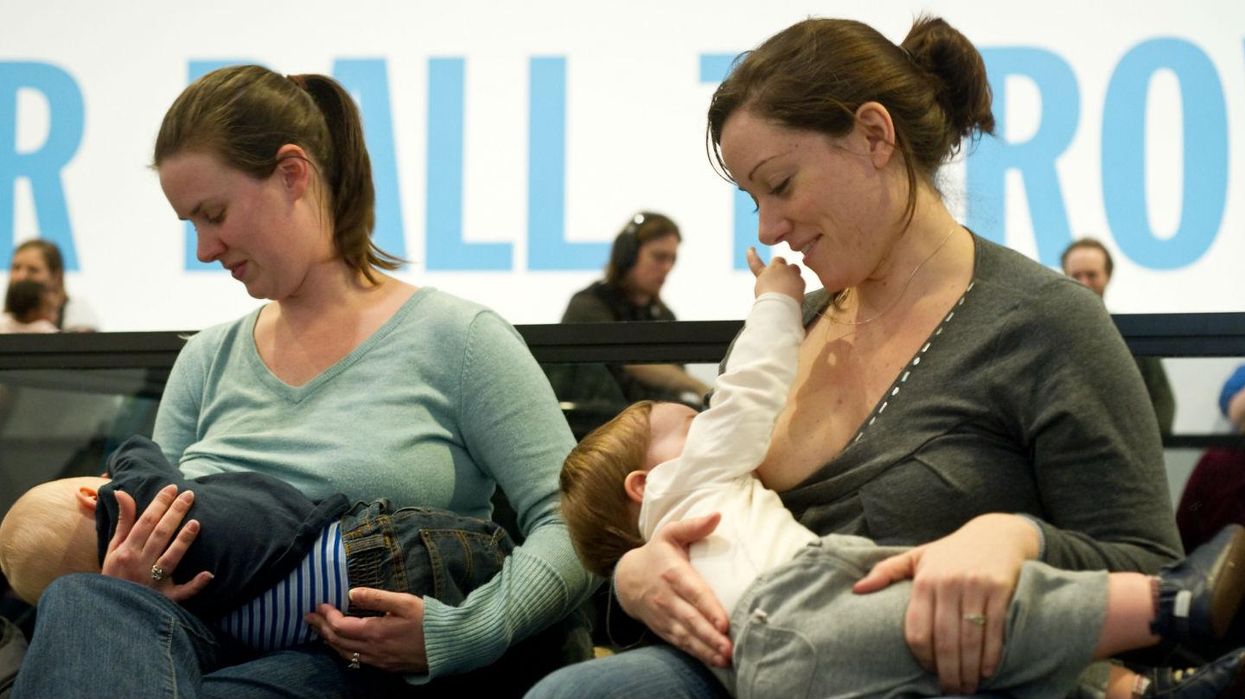 Breastfeeding in public has long been controversial, apparently offending delicate sensibilities the world over.
National Breastfeeding Week recently passed, and remarkably in that time yet another new mother was told she couldn't breastfeed her child, this time in Mothercare.
When Brock Smith, from Florida, decided to go for a spot of lunch with his wife Lauren, they had an idea to protest people railing against public breastfeeding:
Man, I wish I didn't have to eat with a blanket over my head… maybe I should go and sit in the toilet.
Smith's reasoning was simple:
As a dad and a husband...I've had enough of this asinine argument. Lauren Smith and I are starting a movement...

Just sayin....
indy100 caught up with Brock to ask him more about it:
My wife and I run fitness groups and are around a huge community of breastfeeding mums and mums-to-be. We hear horror stories all the time about the harassment and looks that they receive.

When we filmed the video it was abnormally hot, and our daughter Everly was having a rough time latching to my wife because she was hot and uncomfortable under the cover.

So my wife says, 'Well Brock, would you like to eat underneath a blanket?'

So I, trying to find the fun in everything, threw a blanket over my head for the rest of my meal and dessert!
His decision to eat under the blanket hadn't been prompted by the restaurant telling his wife to cover up, but rather his frustration with the way some people reacted to mothers breastfeeding in public:
Lauren and I always talk about it. How women have to feel anxious when feeding their babies when they're out and about.

The ignorance of some people just prompted the idea.
Well played, Smiths...
Well played.