The UK is not among the top 20 most gender equal countries in the world for the first time.
The World Economic Forum report puts Britain behind Nicaragua, Bulgaria and Burundi after average wages for women in the UK fell by £2,700 this year.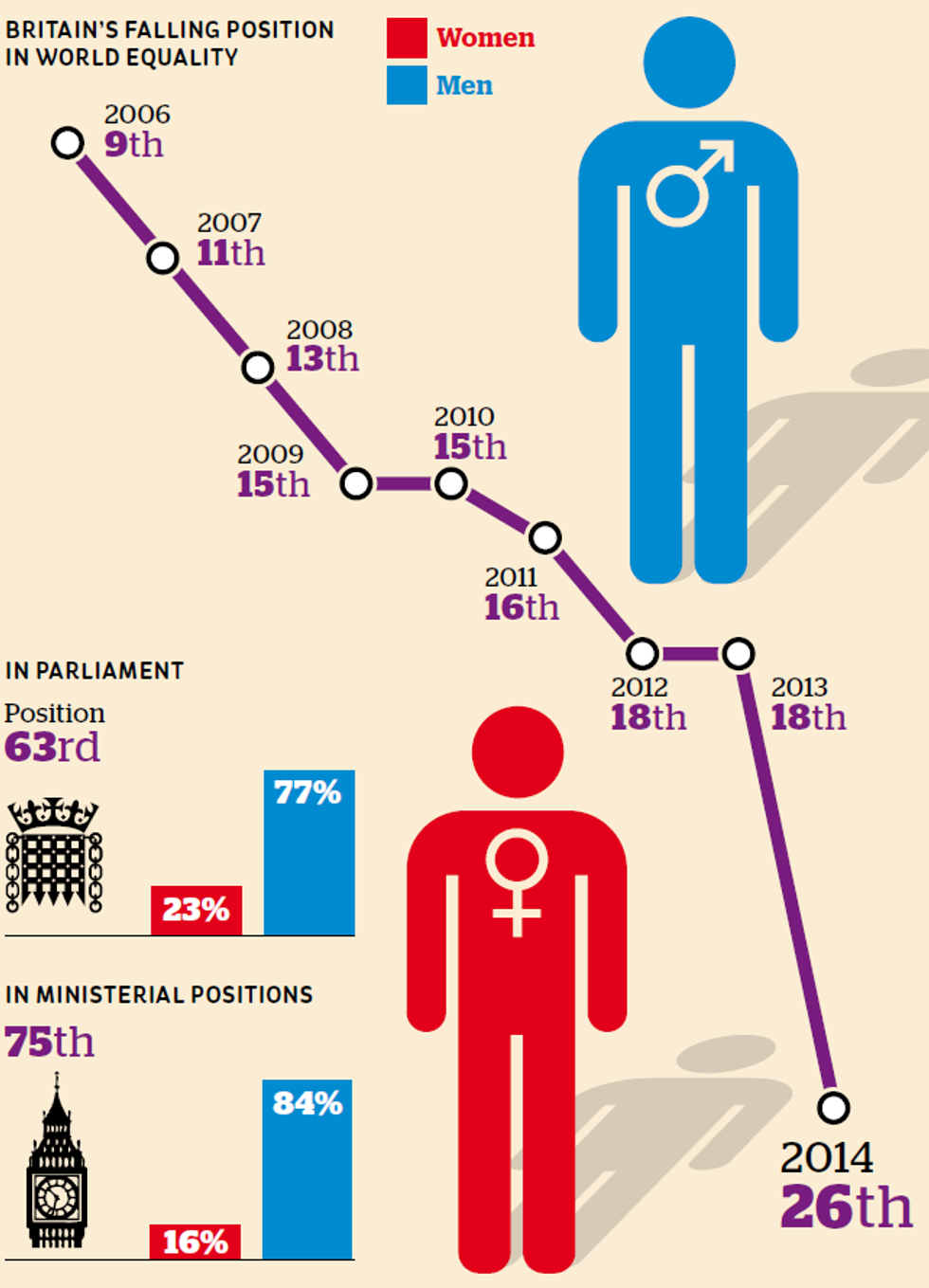 Ranked out of 136 countries.
Read more about the report here.
More: [For some reason David Cameron refused to wear a pro-feminist T-shirt]2