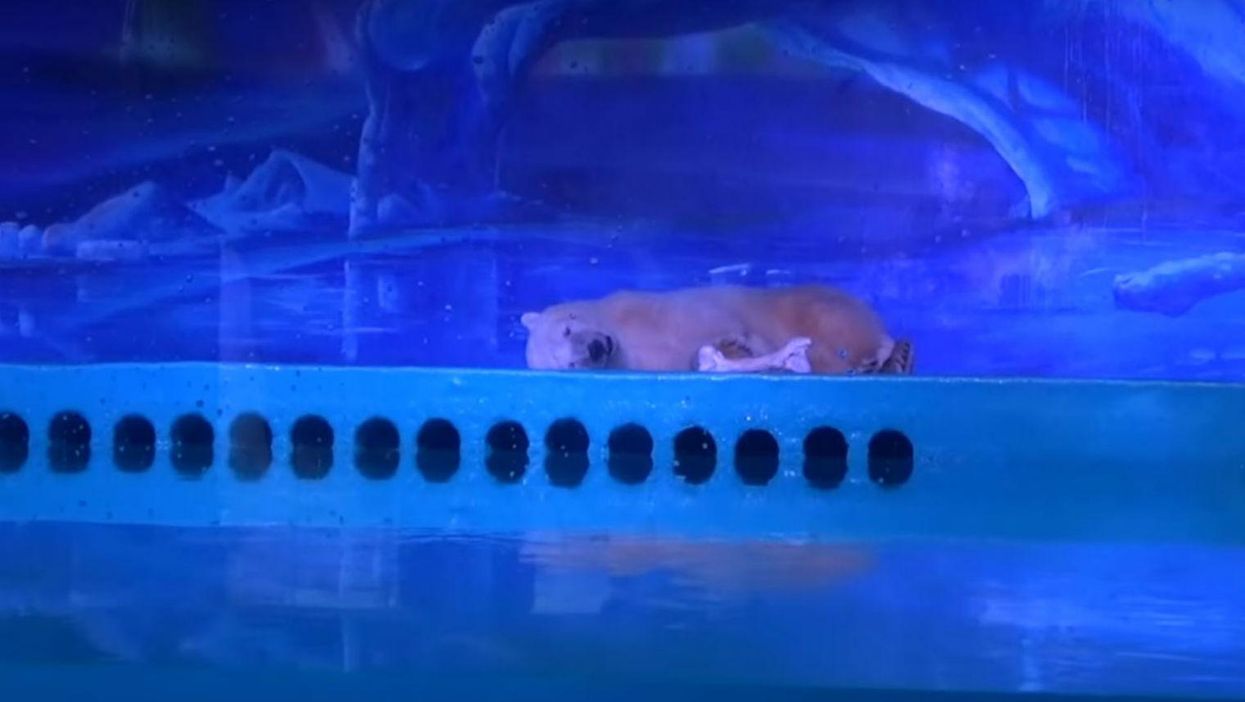 Activist group Animals Asia has released a video which highlights the cruel treatment of a polar bear kept on show in a shopping mall in China for the purpose of selfies.
Selfies.
Despite being called the 'Grand View Aquarium' in Guangzhou, the enclosure is neither grand nor a proper aquarium. The tank is in fact located inside a shopping centre so shoppers can take selfies with the endangered bear.
According to Animals Asia, the bear is frequently disturbed and traumatised by customers knocking on the glass to get its attention. In the same mall there is another polar bear, six belugas, five walrus calves and a wolf also held in captivity.
Videos and photos of the bear have attracted the attention of animal welfare groups and a petition to close the so called "prison zoo" began in early 2016. Over 250,000 people have already signed it, and according to Animals Asia over 45,000,000 Weibo users in China have read about the conditions at the Grandview Aquarium.
Support for the petition has been restricted to the 150,000 users who saw Animals Asia's original post on the international Facebook page.