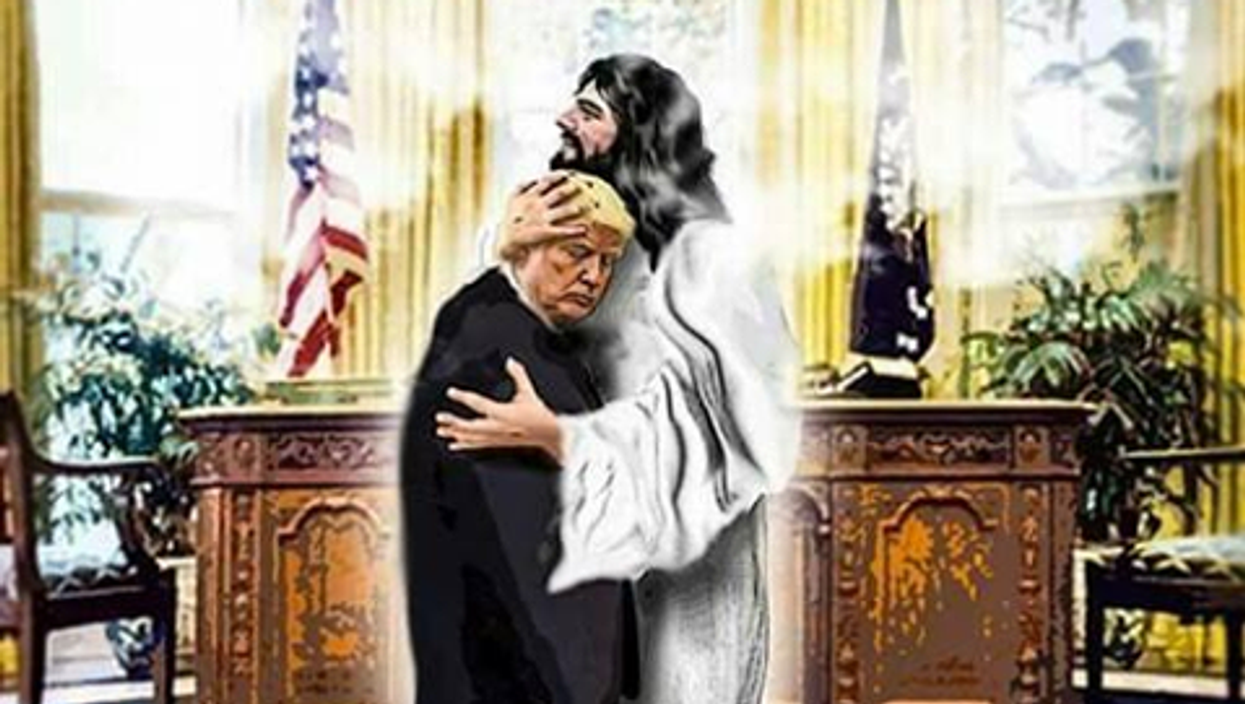 Tiffany Trump/Facebook
The Tiffany Trump page that posted a heartfelt message and a picture of Donald Trump and an unprecedentedly tall Jesus in an embrace is almost definitely from a fake profile.
The post, which now has 6,000 comments, went viral on Facebook and amassed 14,000 likes and was shared over 12,000 times.
The caption reads
Dear Lord, I pray in the Mighty name of Jesus, that you would give Donald J Trump wisdom and that you would protect him and fill him with Your Spirit and help him to withstand the fiery darts of the enemy.
Suffice it to say, the Internet went into meltdown over the post - some seemingly believed it was a real post praising the two, others took a different approach.
Another account with the name 'God' commented on the picture, bringing some levity
Jesse Singal drew attention to the glaring height difference.
Fake news?
It's doubtful that this Tiffany Trump account has anything to do with her.
The Facebook profile has links to less than reputable websites and, for a public figure such as herself, this account has only 120,667 followers.
On the other hand Ivanka Trump has over five million and a blue verified tick.
More: Someone made a map of the world according to Donald Trump
More: Donald Trump Jr has sparked a Photoshop war of epic proportions