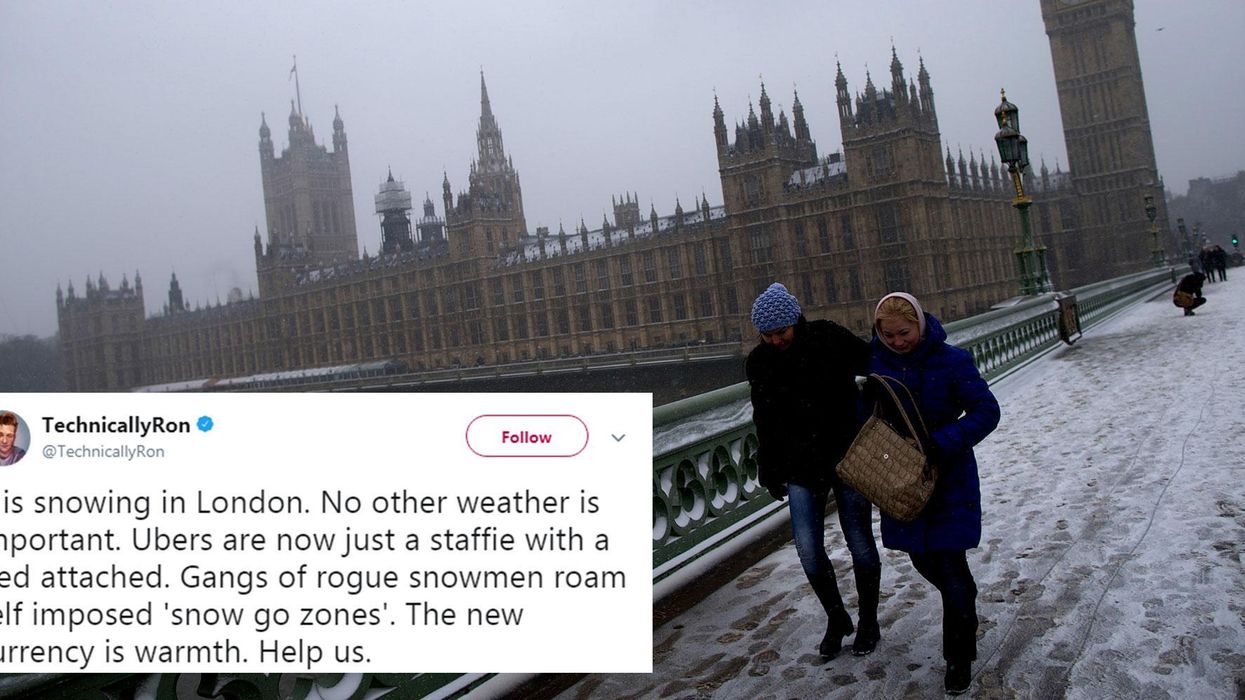 Getty Images / AFP / Stringer; Twitter / @TechnicallyRon
The Beast from the East has hit Britain.
No, our island is not under some terrifying Lord of the Rings-esque threat. Sadly, the reality is even more panic-inducing: we've got snow.
Up to 20cm are expected in the worst-affected areas over the weak, while in some places the wind chill means it could feel as cold as -15C.
The Met Office have been ramped up its warnings all the way to amber in the north east, the midlands and the south east, even in London.
Understandably, the capital is struggling to cope.
Our infrastructure is crumbling under the pressure.
As some part of the UK are set to feel colder than the Arctic circle, treacherous conditions are cancelling trains and destroying hope.
The fighters and survivors among us are taking the necessary steps.
While some people have the luxury to be smug.
Wherever you are, we wish you luck out there.