It's been quite a week for second-in-commands letting rip to their true feelings.
First we had Michael Gove turn around to his campaign partner Boris Johnson after a Brexit victory to say all of a sudden that his colleague "did not have what it takes" to lead the country.
And now another Brexiting pair - Nigel Farage and Douglas Carswell, respectively UKIP's leader and it's only MP - have reminded the nation there is little love lost between them.
To be fair, Carswell has frequently mocked the party leader for failing to be elected to parliament seven times.
During the run up to the referendum Carswell also called for a more "relentlessly upbeat" Leave campaign - arguably not considered its defining feature - and said Farage "must go" as leader for Ukip to reach "the next level".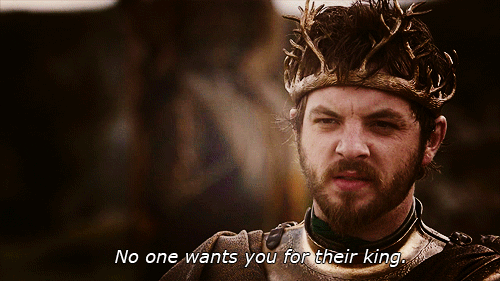 It appears Farage, like Johnson, has fulfilled the hopes of his sidekick by resigning on Monday.
Carswell's initial response? A sunshades smiley emoji.
Posted publicly.
On Twitter.
What might British politicians of old, famed for their way with words, have made of that, we at indy100 wonder?
There was an attempt at witty repartee from Farage, who has previously called his single MP an "irrelevance".
Farage placed his decision to step down firmly within the sphere of his private life, rather than any nasty party politics, by saying he wants his "life back".
Indeed, he seemed pleased to announce his own "independence day" by saying the "real me will now come out".
Many were under the impression that Farage's great authenticity, much like the @realDonaldTrump, was precisely the statesman's great appeal to the masses.
The claim to need his life back has also confused some Twitterers.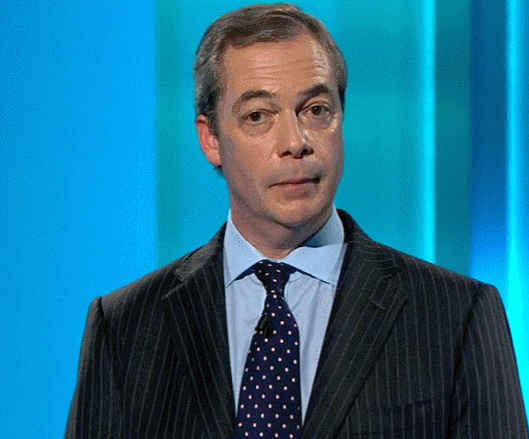 No fear, though, that the EP might miss the man who would like to see it completely dismantled.
He has promised to keep popping back "from time to time" to help other Eurosceptic parties.
Meanwhile, Carswell has said there is between a "nil and zero chance" he would stand to lead Ukip.
But then...that's what Michael Gove said.