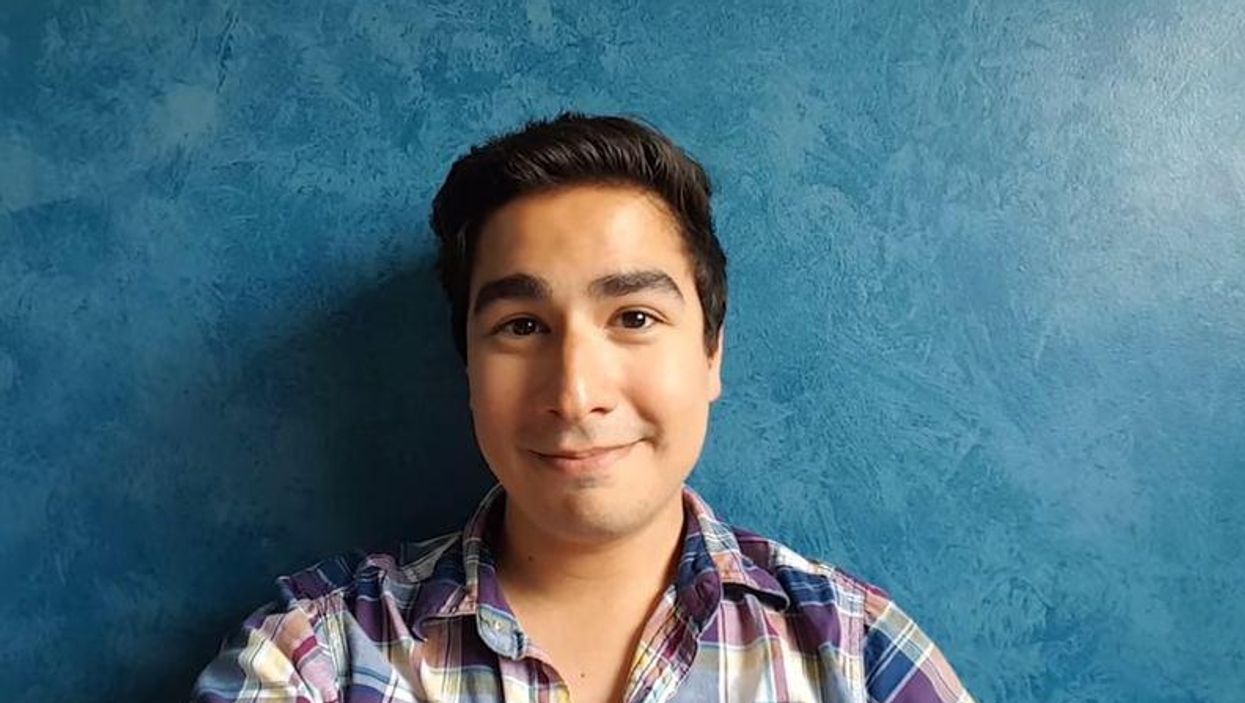 This is Ethan.
The student from Los Angeles is colourblind, which means that although his world isn't monochrome, he sees things in a way which is "a bit more dull than other people".
He can't really see green, which to him looks brown or yellow, or pink, which he sees as silver or blue.
And he has no idea what the colour purple looks like.
For his birthday recently someone he describes as very special to him gave Ethan a rather retro-looking pair of sunglasses without telling him what they were.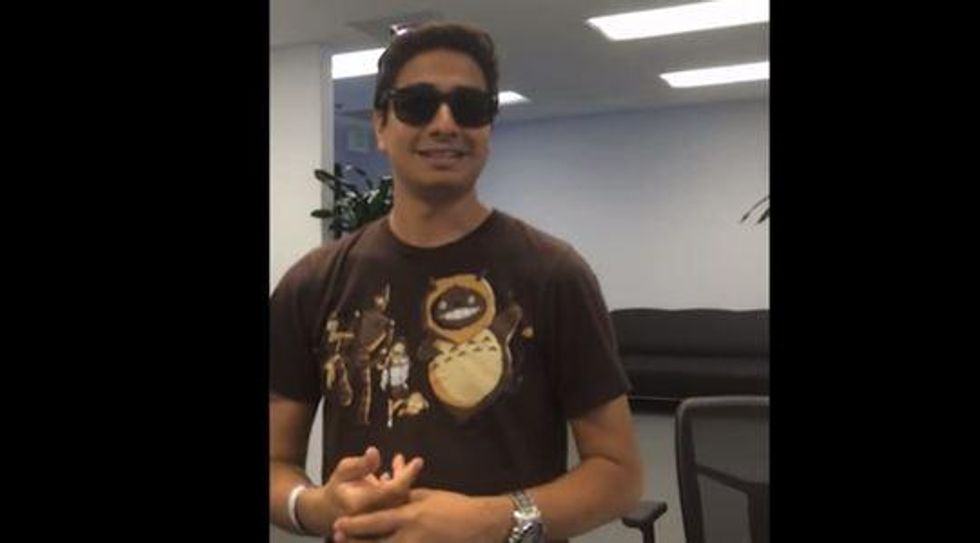 "Are they X-ray glasses?" he asked.
Good guess, but no. They were Enchroma glasses, which help colourblind people see properly.
The moment Ethan realises what's going on in his vision is heartwarming (and quite sweary!)
He's JUST SO EXCITED about what pink and green really look like.
And suddenly he realises he's looking at purple for the first time ever on a can of air freshener.
Holy s--t! Oh my god! What the f--k?!
Ethan decides to go outside and sees the world in a way he's never seen it before.
The colour in the f--king leaves... Jesus Christ!
Ethan says in the video that the experience of being really able to see colour for the first time is like nothing he's ever experienced.
Let's hope with his new-found colours he can weigh in for us on the dress.
Watch all of Ethan's incredible discoveries in full below: