The annual White House Correspondents' Dinner traditionally celebrates the relationship between the presidency and the press with good humour.
Just one awkward problem: President Donald 'FAKE NEWS' Trump boycotted this year's event.
It could be because he has been consistently, violently and unconstitutionally attacking the media since he first 'won' the election.
Or it could be because of this:
So it was inevitable that Trump would come in for some roasting at the dinner.
Daily Show comedian Hasan Minhaj began: "We have to address the elephant not in the room."
The leader of our country is not here. But that's because he's in Moscow.
This just paved the way for some seriously shady comedy gold.
Here are six of the young comedian's best lines from the dinner...
On Trump:
Historically, the president usually performs at the correspondents' dinner, but I think I speak for all of us when I say he's done far too much bombing this month.
On the White House Correspondents' Dinner (and Trump):
I would say it is an honour to do this, but that would be an alternative fact. It is not.
On immigration:
No one one wanted to do this so of course it falls in the hands of an immigrant. That's how it always goes down.
On Freedom of the Press (and Trump again):
This event is about celebrating the First Amendment and free speech.

Free speech is the foundation of an open and liberal democracy from college campuses to the White House.

Only in America can a first generation Indian American Muslim kid get on this stage and make fun of the President.
On Kellyanne Conway:
Even if you guys groan, I've already hired Kellyanne Conway. She's gonna go on TV Monday and tell everyone I 'killed.' It really doesn't matter
And finally, on Trump:
Every time Trump goes golfing, the headline should read, 'Trump golfing. Apocalypse delayed. Take the W.'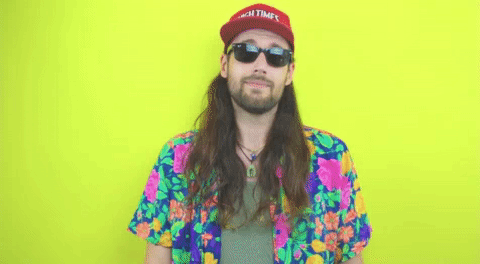 HT: CNN