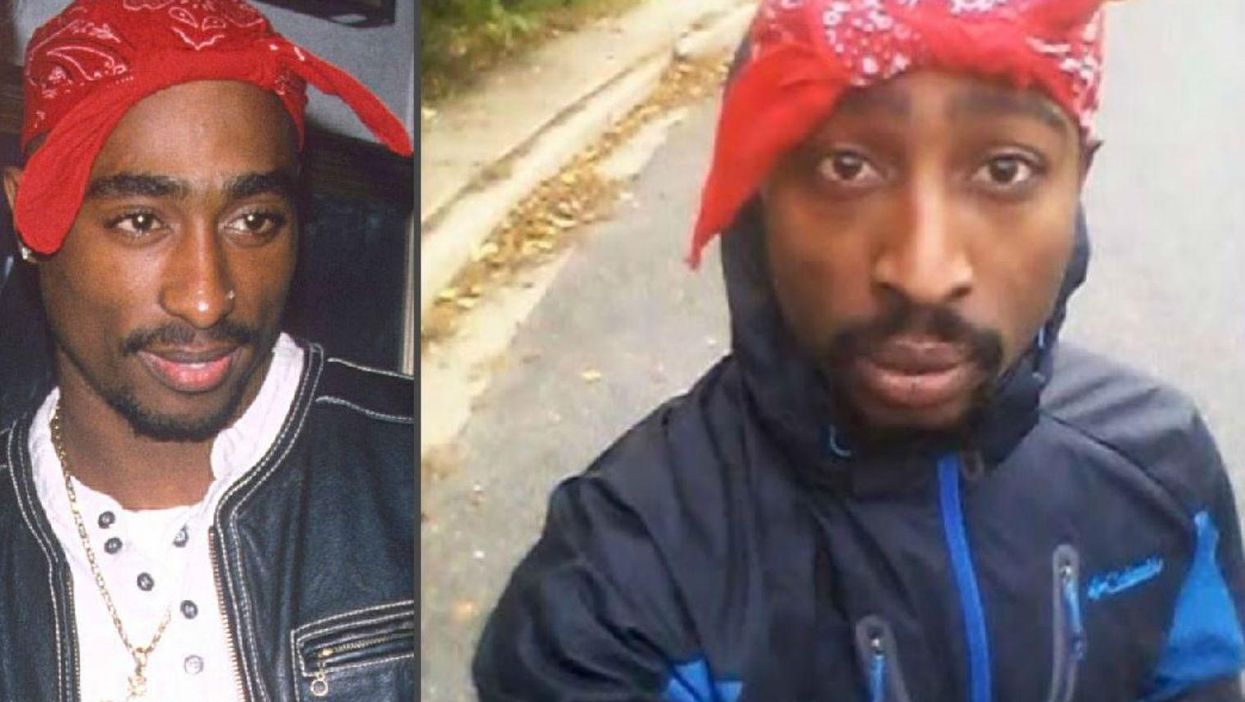 Everyone loves a good conspiracy theory - whether it's the idea that everything is controlled by the invisible hand of the Illuminati or that the moon landing was filmed in someone's living room.
The one everyone appears to be most fixated on right now is the theory which claims rapper Tupac Shakur is alive and well.
Picture: BEI/REX/Shutterstock
Despite being reported dead as a result of a drive-by shooting in Las Vegas September 7 1996, Tupac's legendary status encourages regular 'sightings' and claims of proof that he is still alive.
The most recent is a YouTube video that was uploaded by Tupac Legacy (right, you know where this is going...)
In the video, which was posted in November 2015 but recently went viral, the user claims to show a Selfie of Tupac Shakur.
Apparently, the phone which was used to take the picture is a 2011 model, and the jacket he's wearing is from 2014 (hardcore proof).
Twenty years on and he's still rocking the same red bandanna, too...
Picture: StarTraks/REX/Shutterstock
The video also plays Mystery, a song by rapper Kasinova tha Don who is inundated with messages from people who think he's secretly actually Tupac.
Given the contentious subject matter, everyone had an opinion...
Some theories were wilder than others...
Have a look at the video and decide for yourself. The truth is out there, people.