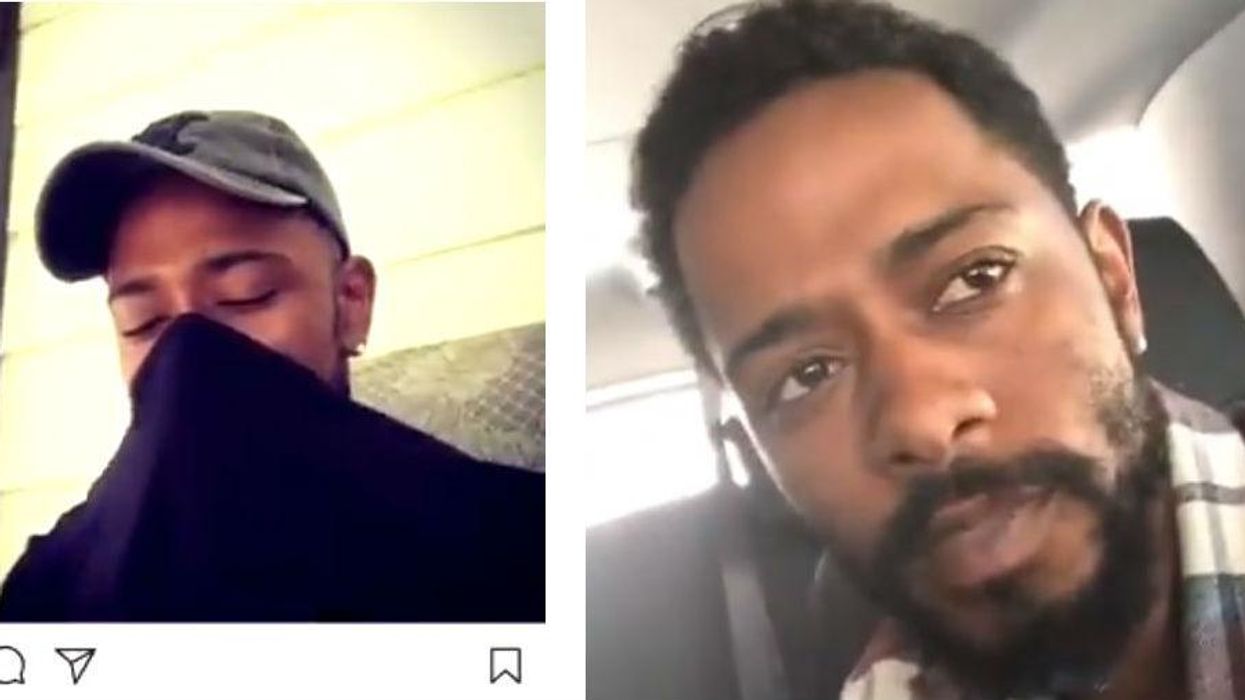 Screengrab: Instagram
Actor Lakeith Stanfield, who is best known for his roles in Get Out and Atlanta,has apologised after he posted a freestyle rap on Instagram containing homophobic slurs.
In the now deleted video, the 26-year-old star can be heard to say the words "gay s**t" and "f*g" during a few verses.
The clip, which he labelled as 'offensive freestyle,' has since been captured and shared on Twitter by user @_BayBey.
Warning: some people may find this content offensive. Viewer discretion is advised.
So @lakeithlakeith from @AtlantaFX && @Sorry2BotherYou Though this "freestyle" (that you can clearly see him lookin… https://t.co/YobAsvaqEL

— Bre'on (@Bre'on) 1529724440
In a statement given to BuzzFeed News, Stanfield apologised for the rap and acknowledged the offensive nature of the language he used.
I can [acknowledge the words are hurtful], very much so.

I realised the weight and scope of that word ['f*g'] and that it can be very hurtful to people.

I'm really disheartened by the fact that people are being affected by it

People are feeling sad or anger or any of these negative feelings about the things I've done, because that wasn't my intention at all, to hurt people.

I'm a person that moves in love, and I'm concerned with everyone being able to tap into their universal freedom.

And that's what I've always been about. That means freedom of expression, freedom to love who you want to love, freedom to be.
Stanfield also cited that he has played a gay character recently, in the film Come Sunday.
He stated that it would have been impossible for him to have "gotten in touch with the feelings of that character" if he had any anti-gay sentiments.
Reaction to the video has been one of widespread condemnation for the actor.
I started getting fake woke vibes from Lakeith Stanfield a few posts back and I tried to ignore it but https://t.co/nl1AFEk8Ay

— Luke Elliott (@Luke Elliott) 1529738627
He has now posted a video apology on his Twitter account where he claims the rap was part of a performance where he was playing a character who he is "definitely not in line with".
HT BuzzFeed