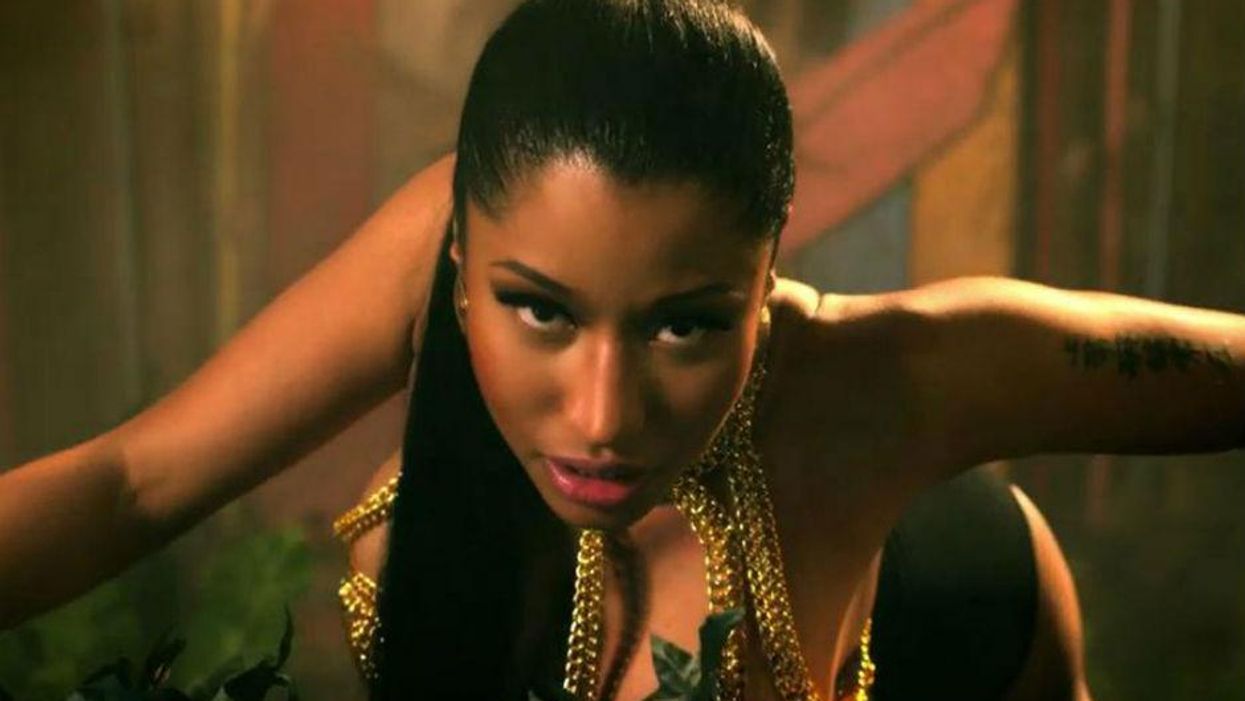 Nicki Minaj celebrated the fact that her latest single Anacondareached platinum status last week. That means one million people have downloaded or bought her song.
A song that contains lyrics such as:
He keep telling me to chill.

He keep telling me it's real, that he love my sex appeal.

Because he don't like 'em boney, he want something he can grab.

So I pulled up in the Jag, and i hit 'em with the jab like...

Dun-d-d-dun-dun-d-d-dun-dun.