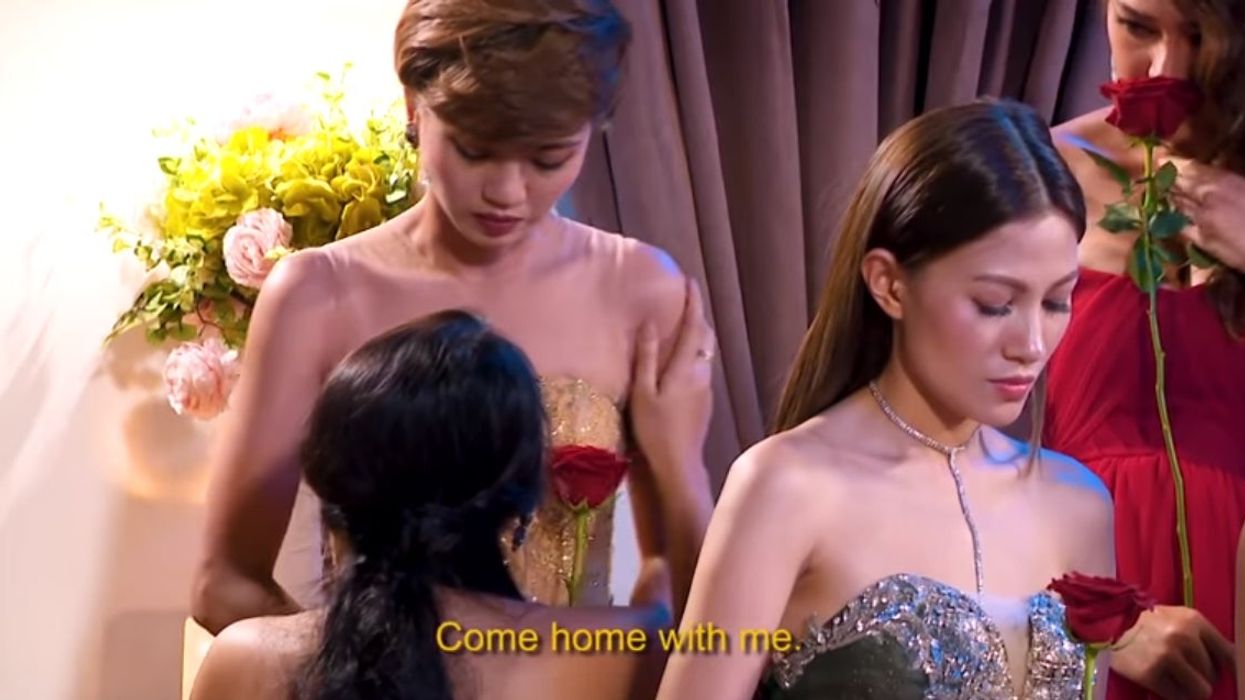 The Bachelor Vietnam
You might not be familiar with reality dating show The Bachelor but after reading this you are probably going to want to start watching the Vietnamese version of the show.
The first season of the show in the Asian country began airing back in August and it was ticking along fairly averagely.
That was until last week when the very concept of the show was completely flipped on its head and people completely loved it.
The premise of the show is that the bachelor(s) will eliminate a female suitor from the show each week before finally selecting the woman who he wants to be with.
It hardly sounds like the most progressive show but something amazing happened at the finale of a recent episode.
Minh Thu, a contestant on the show, was eliminated last week by Quoc Trung. In her closing speech, she didn't choose to fight for him or confess her love.
Instead, she revealed that she was in love with someone else on the show; her fellow contestant Truc Nhu.
She said:
I went into this competition to find love, and I've found that love for myself, but it isn't with you. It's with someone else.
Thu then dramatically make a beeline for Nhu, hugs her and asks her to come home with her.
Amazingly, Nhu seemed to agree and despite pleas from the bachelors and the host and left with her new love.
Since the episode aired, the now infamous clip and become a viral sensation for being completely lovely and a great moment for LGBT representation on mainstream television.
joining the bachelor so i can run off with another female contestant too

— 🌲 (@🌲) 1537626046
However, we do have some news. In another unprecedented twist, Nhu returned to the show having changed her mind.
There's a thing from The Bachelor Vietnam going around where one contestant professes her love to another contestan… https://t.co/cbgU1FJlIQ

— ✨katie✨ (@✨katie✨) 1537633999
Speaking to BuzzFeed, the shows senior story producer Anh-Thu said:
From being able to witness this clip unfold firsthand on our show, I find that the true story here is that love defies labels and can develop in unexpected places in beautiful and complicated ways, and that being able to be true to yourself and having the courage to admit your feelings is powerful.

In the cynical age that we live in, it's very easy to believe these things are staged, but if you look at every contestant's face as well as the host's, you can tell this is 100% real.

There aren't any fast cuts nor do we overplay the scene. This scene breathes on its own.​
HT BuzzFeed