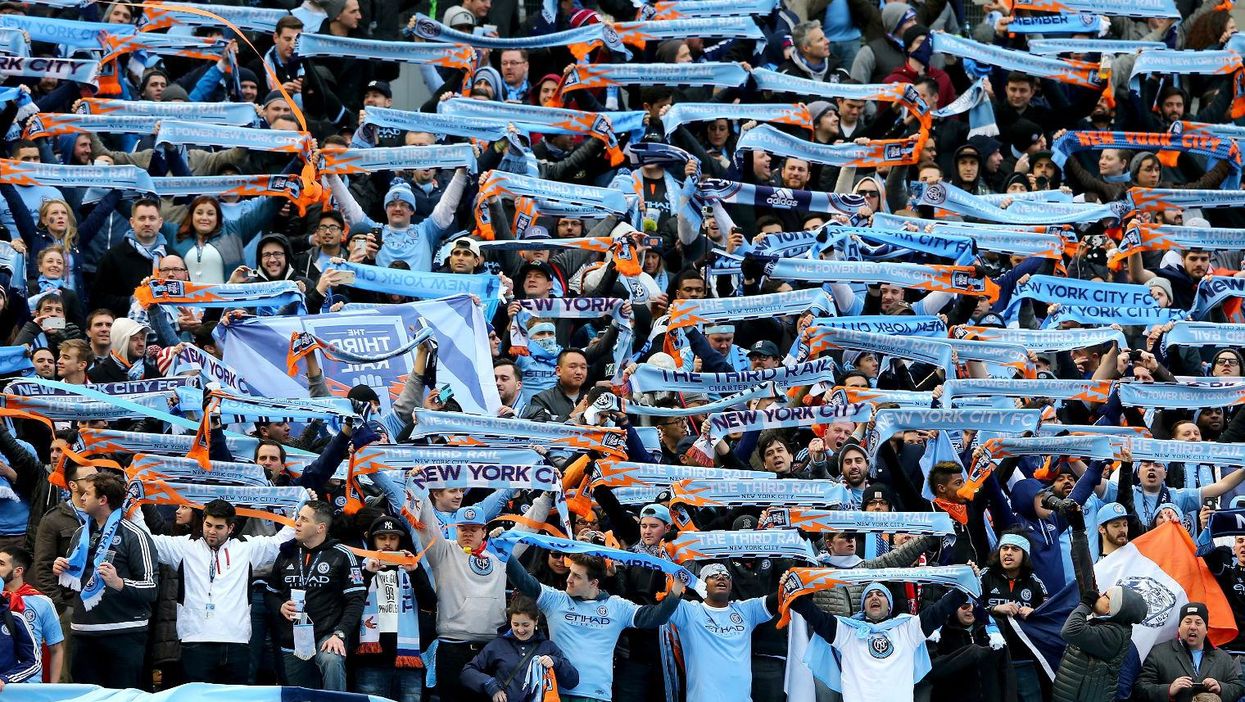 While Manchester City rarely fail to have a good atmosphere at their home games, the same clearly cannot be said of their affiliates in the MLS.
New York City FC have been handing out song sheets to their fans which includes such gems as...
N... Y... C... clap
And...
You might have some history,

But we don't give a crud,

Your team will always be a joke until they have a cup

(Shout the Opposing team's name)!!!!!
Yes, that word on the second line is "crud".
While the club only came into existence at the beginning of this season, along with Orlando, and understandably may be struggling for atmosphere in this early stage, handing out song sheets is surely beyond the pale.
Particularly with a disclaimer at the bottom which reads: "Songs not included on this list may still be sung during the game."
What a time to be alive for Frank Lampard, who will be heading to Yankee Stadium at the end of this season.
Picture via Ben Dudley
More: Frank Lampard reveals what convinced him to quit England